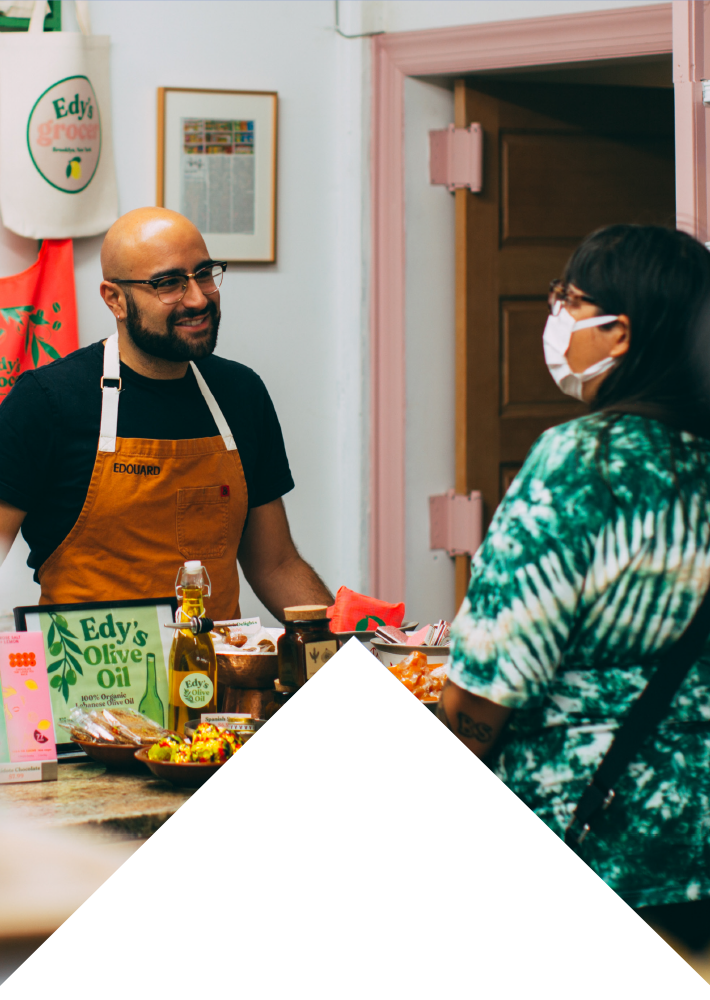 Community
Partnerships
Together we can make a big difference for small businesses.
You play a vital role in supporting your local community and nurturing small businesses. Whether you are a government agency, nonprofit, or small business organization, let's work together to ensure small businesses have the support needed to grow their businesses and build economic power for themselves, their families, and communities.
Community PARTNERSHIP OPPORTUNITIES
Expand Support for Small Businesses
Start Small Think Big's programming and services can help expand your organization's ability to provide hands-on assistance to small businesses in your community.
Program Innovation
Work collaboratively with Start Small Think Big to identify new ways to connect with your community and provide impactful technical assistance to small businesses in need.
Thought Leadership
Partner with Start Small Think Big on critical initiatives to drive improvements in the small business ecosystem that have a lasting impact on the communities we serve.
thank you to our community partners