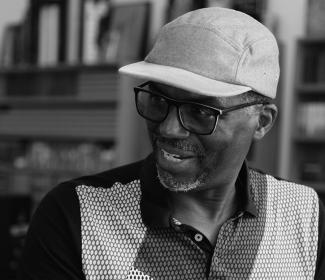 ABOUT US
Start Small Think Big is here to advance equity and inclusion in entrepreneurship by connecting small businesses with the resources and community they need to thrive.
Start Small Think Big was conceived like so many small businesses—on a "what if" premise. Our founder, Jenny DaSilva, resonated with how challenging entrepreneurship could be for those who want to forge their own path. She explored how she could most effectively use her legal training to provide other innovators and risk-takers in her community with the resources and support they needed to create sustainable businesses.

In 2010, that "what if" idea became a reality. Start Small Think Big began to serve the Bronx, New York community. A network of legal experts started providing legal assistance to entrepreneurs and enabled small businesses to thrive.

2010

THE LEGAL PROGRAM

Law firms began providing small businesses in the Bronx with free legal services.

2012-2014

GROWTH SPURTS

At the time, Start Small Think Big was exclusively serving Bronx-based businesses. However, applications for support started to come in from all across New York City. We hired our first full-time staff person, opened our doors to businesses in all five boroughs, and started to refine our model for scalable growth.

2015

THE FINANCE PROGRAM

Recognizing that law cannot be practiced in a vacuum and that for lawyers to truly add value, they must understand the "big picture," next we started to build out a finance program. We hired additional staff and began to define exactly what financial services we needed to offer to help entrepreneurs grow more sustainably.

2016

THE MARKETING & SALES PROGRAM

By this time, we had been working with several thousand small businesses. While we helped these businesses build a strong legal and financial infrastructure, their revenue wasn't increasing as quickly as we knew it could. It became clear that many of the entrepreneurs we assisted needed marketing support to establish a strong brand and promote their products or services. We introduced the Marketing & Sales Program to help entrepreneurs attract more customers and increase their revenues.

2017-2020

CROSS COUNTRY EXPANSION

By 2017, we were seeing an ever-increasing demand for our services from entrepreneurs, community and corporate partners, and volunteers. In response, we opened a second office in Oakland, California, and a third office in San Jose, California three years later.

2020

COVID-19 IMPACT

COVID exacerbated many structural inequities in the United States and permanently shifted the small business landscape. It required us to respond urgently and decisively to the immediate and pressing challenges that this crisis has created for small businesses across the country. We immediately transitioned all programming online. This change enabled entrepreneurs to access our services online and by phone much more quickly and enabled us to expand nationally. We also created an Emergency Relief Fund program, which provided cash relief to entrepreneurs in our community, enabling them to cover expenses and keep their businesses open.

THINK BIG

Entrepreneurs are visionaries. And Start Small Think Big will continue to get behind those visions by creating more access to expert resources that expand the horizon of opportunities for small business entrepreneurs— because growth is good for everyone.

 

We see growth as something entrepreneurs can define for themselves based on their goals and dreams. Maybe this means opening a new brick-and-mortar location or an eCommerce site. For some, growth might mean having more time to care for themselves and nurture their relationships. We're curious, what does growth look like to you?  

 

#allforsmall
Our Commitment to Equity and Learning

Start Small Think Big is deeply committed to building an inclusive and anti-racist organization where clients, staff, and volunteers of all identities feel seen, heard, and valued.
We recognize the long history of exclusionary practices that have intentionally kept many marginalized communities out of the business sector, especially communities of color. We have a responsibility to play an active role in fighting systems of oppression and advancing equity in small business ownership.
We take an intentional approach to centering the needs and experiences of the most impacted communities to shape our strategic priorities across all areas of our work. We are committed to an active learning process to continually transform our policies, structures, and organizational culture to better support small business owners who face unique challenges stemming from structural racism that limit the growth and sustainability of their businesses.
By centering those at the margins, we aim to create the conditions for all groups to succeed.
*Start Small Think Big, Inc. is dedicated to partnering with individuals who share our values of diversity, equity, integrity, acceptance, and inclusion. We welcome business owners who, like us, accept customers, clients, and employees of all identities. These values support our vision of entrepreneurship and guide the way we work. For more information, see our values.
Our Values
Accessibility
We meet our community and staff where they are and aim to break down barriers to access and accommodate people of all ages, backgrounds, and abilities.
Conscious Curiosity
We remain open to learning and unlearning as language and the social and economic justice frameworks we are connected to are ever-evolving spaces.
Empathy
We communicate with our community and each other with respect, compassion, and acceptance.
Cultural Humility
We are committed to examining our own biases, prejudices, and viewpoints and strengthening our abilities to understand and connect with diverse populations and cultures.
Inclusivity
We have a responsibility to play an active role in fighting systems of oppression and advancing equity in small business ownership.
People-First
We put people first. People are at the core of our organization — above all, it is people who fuel our work — small business owners, staff, volunteers, and partners alike.
Our Staff
We are a diverse group of nonprofit and industry professionals passionate about entrepreneurship, small business, and community building. Our mission resonates deeply with people of all backgrounds and draws a team of dedicated, innovative, and kind people.
Satjeet Kaur Executive Director
She/Her/Hers
#AllforSmall is a collective commitment to help clear the path of systemic barriers that entrepreneurs face to help advance economic equity in this country so that everyone has the ability to realize their full potential.
Satjeet@startsmallthinkbig.org
---
Alvaro Aragon Legal Program Coordinator
he/him/his
"#AllforSmall means showing support for small businesses. It best simplifies Start Small Think Big's mission to provide legal, financial and marketing resources to small businesses that will benefit them in their path toward success."
alvaro@startsmallthinkbig.org
Angela Galdamez Staff Attorney
she/her/hers
"I am #AllforSmall because small businesses play such an important role in fostering community and a sense of belonging. As a consumer, I support small businesses as a means to invest locally, meet neighbors, and reduce my carbon footprint."
angela@startsmallthinkbig.org
Anjadai Seals Technology Coordinator
she/her/hers
"#AllforSmall means leveling the playing field and allowing small business owners to step into the light and shine. Small businesses impact our community significantly, and representation from each and every color is what #AllforSmall is all about."
anjadai@startsmallthinkbig.org
Arli Cornejal Finance Program Coordinator
she/they
"#AllforSmall means uplifting, celebrating, and empowering Black and Brown small business owners. I am so thankful to the small business owners in my community who have made our neighborhoods richer and more diverse."
arli@startsmallthinkbig.org
Brandee Augustine Impact Coordinator
she/her/hers
"Being #Allforsmall means ensuring that Black and brown small business owners have access to tools, resources, and support to continue serving their communities."
brandee@startsmallthinkbig.org
Caroline Enjalbert Volunteer Experience & Engagement Manager
she/her/hers
"#AllforSmall is about connecting small business owners with resources and tools they need to make their dreams happen and offering them opportunities to grow and thrive."
caroline@startsmallthinkbig.org
Cristal Jones West Coast Community Engagement Manager
she/her/ella
"#AllforSmall means dismantling systematic challenges by creating opportunities of economic independence for communities of color."
cristal@startsmallthinkbig.org
Ellie Stephens Senior Director, Client Relationship Management
she/her/hers
"Small business owners play such an important role in our local communities, and without them, our neighborhoods would not be the same. To support them is to support a dream or a passion, and I feel privileged to be able to do so."
ellie@startsmallthinkbig.org
Gabriella Mireles-Hinds Legal Program Coordinator
she/her/hers

"I am #Allforsmall because I truly believe that small business owners help create a
strong and ever-evolving foundation within their communities through the amazing
services they provide. From my time here at Start Small Think Big I have come to
understand that at the heart of many small business owners is the motivational goal of
spreading communal wealth and entrepreneurial knowledge. And to know that I can be
even a minute part of that amazing goal is why I am proud to be working towards Start
Small's mission and to be #allforsmall"
gabriella@startsmallthinkbig.org
Ian Brown Senior Director, Technology
he/him/his
"Small businesses and entrepreneurship are the lifeblood of any thriving community. When we come together to support those businesses, we allow the creativity and diversity of our communities to flourish, which makes life richer for us all!"
ian.brown@startsmallthinkbig.org
Jacques Brunvil East Coast Community Engagement Manager
he/him/his
"#AllforSmall means working with community partners to bridge the gap in connecting individuals to the resources and services they need."
jacques@startsmallthinkbig.org
Javid Murray Legal Fellow
he/him/his
"#AllforSmall means acting as a catalyst that aids small business owners in realizing their dreams through entrepreneurship. It is about emboldening the spirits of communities that have been historically marginalized due to a lack of access to vital resources."
javid@startsmallthinkbig.org
JeanMarie DeLuca Partnerships Manager
she/her/hers
"I love the power and creativity that comes with a small business. To me, being #AllforSmall is about the life changing impact one business can have on an individual, family, and community."
jeanmarie@startsmallthinkbig.org
José Garcia Client Relationship Coordinator
he/they
"We are experiencing one of the toughest times for local businesses and entrepreneurs. Being #AllforSmall means giving back time and energy to those who are often overlooked, in hopes of lightening their load."
jose@startsmallthinkbig.org
Josephine Panzera Chief Financial Officer
she/her/hers
"#AllforSmall is incredibly important to me. Having been a small business entrepreneur I have a deep appreciation for the work done by an organization like Start Small Think Big to support and advocate for small businesses across the USA."
jo@startsmallthinkbig.org
Katie Paolillo Senior Client Relationship Manager
she/her/ella
"#AllforSmall is the acknowledgment that small businesses are the heart and soul of communities across the country. When I think of the places I love, I think of the local restaurants, shops, services that make those communities unique. When small businesses are thriving, communities are thriving."
katie@startsmallthinkbig.org
Lauren Nogay Senior Manager, Information Systems
she/her/hers
"To me, being #AllforSmall means supporting talented people with the bravery to pursue what is meaningful to them."
lauren@startsmallthinkbig.org
Maneesha Bhugwansing Impact Assessment Senior Program Manager
she/her/hers
"Supporting the people and businesses that make our communities unique."
maneesha@startsmallthinkbig.org
Marlene Lora Administration and Office Manager
she/her/hers
"Joining SSTB in the summer of 2021, I am overjoyed to be part of a team dedicated to greater access to business education and services that offer opportunities for all."
marlene@startsmallthinkbig.org
Marley Spooner Senior Director, Marketing
she/her/hers
"#AllforSmall provides the needed support to communities to close the opportunity gap created by systems of oppression in this country."
marley@startsmallthinkbig.org
Mirielle Wright Client Relationship Coordinator
she/her/hers
"To me, #AllforSmall means creating new avenues of support and opportunity, chipping away at existing structures of inequality. It means empowering both small businesses and the communities they serve. "
mirielle@startsmallthinkbig.org
Morgan Dean Marketing & Sales Program Manager
she/her/hers
"Small business owners play a huge role in supporting our local communities and having even a small part in giving back to the community is what #AllforSmall means to me." 
morgan@startsmallthinkbig.org
Rana Saifi Marketing & Sales Program Coordinator
she/her/hers
"We are experiencing a shift from traditional corporate employment to entrepreneurship. #AllforSmall means supporting driven and talented small businesses owners to achieve their professional goals and give back to the community."
rana@startsmallthinkbig.org
Ranjit Unnithan Senior Director, Finance & Capital Programs
he/him/his
"Helping small businesses achieve success."
ranjit@startsmallthinkbig.org
Saadiah McIntosh Senior Legal Program Manager
he/him/his
"Being #AllforSmall means supporting deserving people who have been traditionally marginalized by our society. When we uplift these small business owners, we are all uplifted."
saadiah@startsmallthinkbig.org
Shiri Wolf Legal Program Director
she/her/hers
"As a New Yorker, I am #AllforSmall because small businesses help build safe and thriving communities and neighborhoods. As the wife and daughter of small business owners, I am #AllforSmall because I believe the passions and dedication required to run your own business can transform lives"
shiri@startsmallthinkbig.org
Shrima Pandey Director, Community Engagement
she/her/hers
"#AllforSmall means investing in the immigrant-owned businesses that are the backbone to the vibrant neighborhoods that raised me."
shrima@startsmallthinkbig.org
Vivian Chang Staff Attorney
she/her/hers
"I am #AllforSmall because I believe small businesses are integral to the character and strength of our communities, and that by helping small businesses succeed, we can transform the lives of individuals, neighborhoods and entire communities."
vivian@startsmallthinkbig.org
Yazmin Hernandez Client Relationship Manager
she/her/hers
"Supporting our community of entrepreneurs. I believe small businesses are a vital part of our economy and supporting such businesses is very important to me."
yazmin@startsmallthinkbig.org
Our Board
Leaders in finance, notable venture capitalists, philanthropists, and business professionals serve our board. We rely on their valued experiences and expertise to steer us in the best direction for success.
Alison McKinnell King
Pro Bono Counsel, Kirkland & Ellis LLP
Carolyn Cohen
Founder, Incites Solution
Chinnu Joseph
Corporate Counsel, Salesforce
Erica Lock
Senior Vice President, Blackstone Charitable Foundation
Erik Knutzen
CIO-Multi-Asset Class Strategies, Neuberger Berman (Board Treasurer)
Francesca Odell
Partner, Cleary Gottlieb Steen &Hamilton LLP
Jason C. Ewart
Partner, Latham & Watkins Llp
Jonny Price
Director of Fundraising, Wefunder
Joseph Kaufman
Partner, Simpson Thacher & Bartlett LLP (Board Chair)
Kenetia Lee
Founder & CEO, PopUP CleanUP
Kevin Boon
General Counsel and Corporate Secretary, Picsart
Kristen Scheyder
Senior Vice President, Citi Foundation
Kristin Johnston
Managing Director, Finance, Blackstone
Laura Kozien
Senior Vice President, Director of Marketing, Pursuit
Marci Brenholz
Senior Director Of Development, Nyu Langone Health
Mark Kesslen
Partner, Lowenstein Sandler (Board Secretary)
Michael Pastor
Director, Tricarico Institute for the Business of Law and In-House Counsel, Adjunct Professor of Law, New York Law School
Navneet Kaur
Managing Director, Barclays Investment Bank
Steve J. Slutzky
Partner, Debevoise & Plimpton LLP
Tammeca Rochester
Founder & CEO, Harlem Cycle
Valerie Malter
Retired Co-Founder & Managing Principal, Matarin Capital Management