About Us
Start Small Think Big is a nonprofit that helps small businesses with high potential and limited access to the resources needed to create thriving businesses.
Start Small. Think Big. Our name says it all.
Start Small

Start Small Think Big was conceived like so many small businesses—on a "what if" premise. Our founder, Jenny DaSilva, suffered a traumatic personal loss that challenged her to rethink her job as a lawyer and explore how to create a more impactful career and apply her legal skills beyond the courtroom.

Jenny resonated with how challenging entrepreneurship could be for those who need to forge their own path. During her journey of self-discovery, Jenny explored how she could most effectively use her legal training to provide other innovators and risk-takers in her community with the resources and support they needed to create sustainable businesses.

Our Story

In 2010, Jenny turned her "what if" idea into action. She opened Start Small Think Big to serve her Bronx, New York community, giving life to her idea of building a network of legal experts to help alleviate the legal burdens of business ownership and enable small businesses to thrive.

THE LEGAL PROGRAM | 2010

We started with what we knew best: the legal system. Tapping into her legal network, Jenny started recruiting law firms to provide small businesses in the Bronx with free legal services.

GROWTH SPURTS | 2012-2014

At the time, Start Small Think Big was exclusively serving Bronx-based businesses. However, applications for support started to come in from all across New York City. We hired our first full-time staff person, opened our doors to businesses in all five boroughs, and started to refine our model for scalable growth.

THE FINANCE PROGRAM | 2015

Recognizing that law cannot be practiced in a vacuum and that for lawyers to truly add value, they must understand the "big picture," next we started to build out a finance program. We hired additional staff and began to define exactly what financial services we needed to offer to help small business owners grow more sustainably.

THE MARKETING & SALES PROGRAM | 2016

By this time, we had been working with several thousand small businesses. While we helped these businesses build a strong legal and financial infrastructure, their revenue wasn't increasing as quickly as we knew it could. It became clear that many of our business owners needed marketing support to establish a strong brand and promote their products or services. We introduced our Marketing & Sales Program to help small business owners attract more customers and increase their revenues.

CROSS COUNTRY EXPANSION | 2017-2020

By 2017, we were seeing an ever-increasing demand for our services from all key stakeholders - small business owners, community and corporate partners, and volunteers. In response, we opened a second office in Oakland, California in 2017, and a third office in San Jose, California three years later.

COVID-19 IMPACT | 2020

COVID exacerbated many structural inequities in the United States and permanently shifted the small business landscape. It required us to respond urgently and decisively to the immediate and pressing challenges that this crisis has created for small businesses across the country. We immediately transitioned all programming online. This change enabled our small business owners to access our services online and by phone much more quickly and enabled us to expand nationally. We also created an Emergency Relief Fund program, which provided cash relief to small business owners in our community, enabling them to cover expenses and keep their businesses open.

THINK BIG

Our vibrant community of volunteers and partners is the lifeline to the small businesses we serve. Because of their ongoing support and engagement, Start Small Think Big is on track to expand to all 50 states and begin serving 15,000+ small business owners annually.


We will continue to rely on data and feedback from our business owners and partners to guide our decision-making and community-centered service approach, ensuring that we continue to build a collaborative and inclusive small business ecosystem.


At our very core, Start Small Think Big is a small business. That is why we understand our small business owners' challenges, and we know how and why it takes a united front of partners, support, and holistic resources to grow and thrive.

Together we're #allforsmall.
ACCESSIBILITY
We meet our community and staff where they are and aim to break down barriers to access and accommodate people of all ages, backgrounds, and abilities.
CONSCIOUS CURIOSITY
We remain open to learning and unlearning as language and the social and economic justice frameworks we are connected to are ever-evolving spaces.
EMPATHY
We communicate with our community and each other with respect, compassion, and acceptance.
CULTURAL HUMILITY
We are committed to examining our own biases, prejudices, and viewpoints and strengthening our abilities to understand and connect with diverse populations and cultures.
INCLUSIVITY
We appreciate our differences and embrace people of all backgrounds and identities. We oppose racism, sexism, ageism, homophobia, or ableism of any form.
PEOPLE-FIRST
We put people first. People are at the core of our organization — above all, it is people who fuel our work — small business owners, staff, volunteers, and partners alike.
ANTI-RACIST COMMITMENT STATEMENT
Start Small Think Big is deeply committed to building an inclusive and anti-racist organization where small business owners, staff, and volunteers of all identities feel seen, heard, and valued. We recognize the long history of exclusionary practices that have intentionally kept many marginalized communities out of the business sector, especially communities of color.
Start Small Think Big has a responsibility to play an active role in fighting systems of oppression and advancing equity in small business ownership. We take an intentional approach to centering the needs and experiences of the most impacted communities to shape our strategic priorities across all areas of our work. We are engaged in an ongoing process to transform our policies, structures, and organizational culture to better support small business owners who face unique challenges stemming from structural racism, limiting the growth and sustainability of their businesses.
By centering those at the margins, we are confident we can create the conditions for all groups to succeed.
Our Staff
We are a group of nonprofit and industry professionals who are passionate about small business, entrepreneurship, and community building. Small businesses have an impact on people of all backgrounds and supporting the business owners behind them draws a team of dedicated, innovative, and kind people.
Here's what #AllforSmall means to us…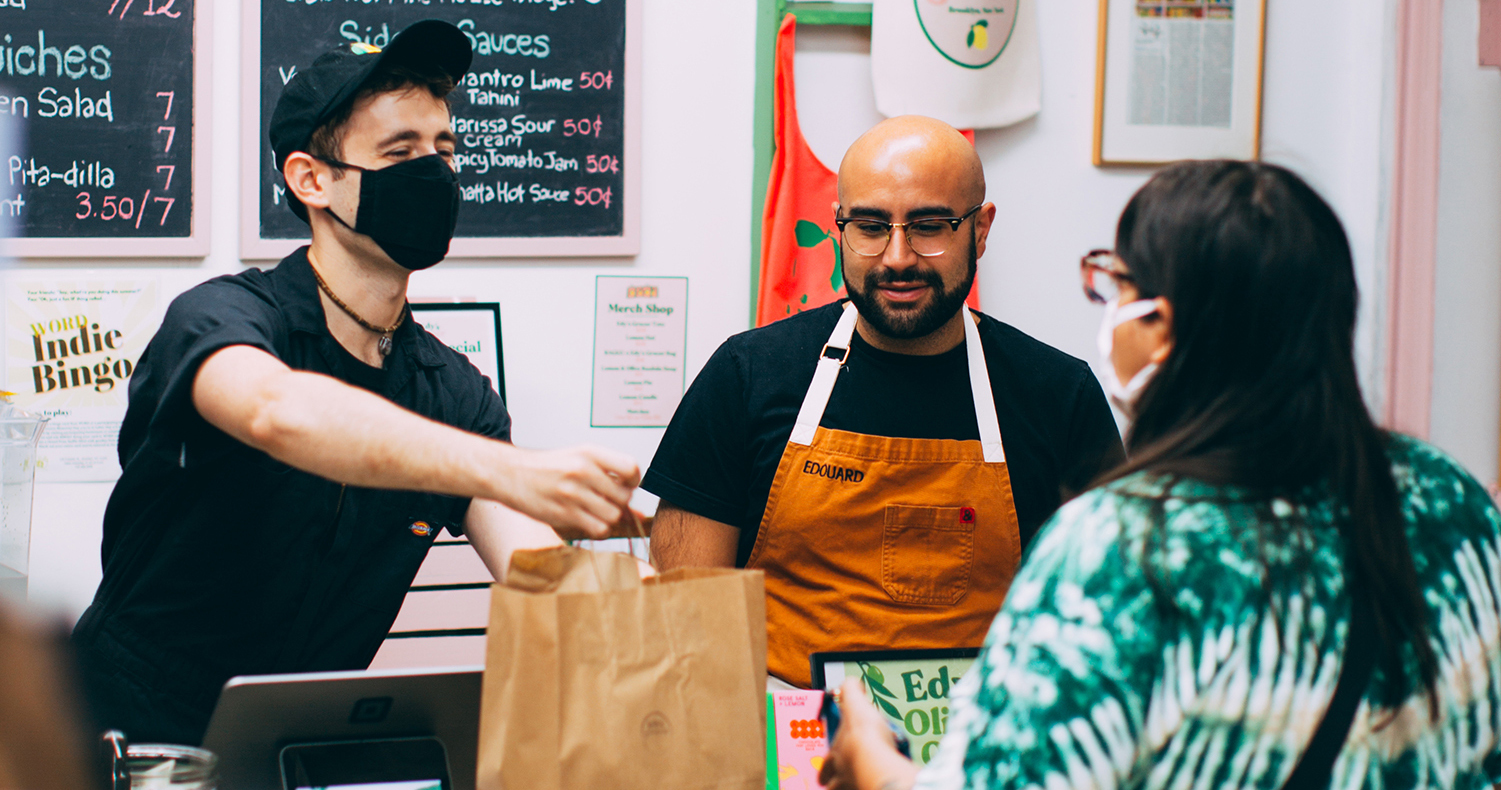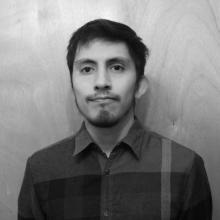 Alfredo Ponce
Marketing and Design Manager
he/him/his
"We can all make a difference for each other and small businesses because we are all connected, I hope to do my part to give small businesses a voice."
alfredo@startsmallthinkbig.org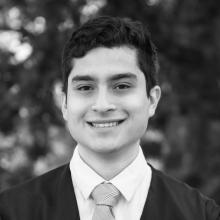 Alvaro Aragon
Legal Program Coordinator
he/him/his
"#AllforSmall means showing support for small businesses. It best simplifies Start Small Think Big's mission to provide legal, financial and marketing resources to small businesses that will benefit them in their path toward success."
alvaro@startsmallthinkbig.org
Andrew Cohen
West Coast Legal Fellow
andrew@startsmallthinkbig.org
Bethany Davis
Research Assistant
she/her/hers
#AllforSmall means supporting people as they embark on attaining their dreams. It's helping people support their families by doing what inspires them and brings them joy and fulfillment.
bethany@startsmallthinkbig.org
Dani Dittmann
Program Evaluation Intern
she/her/hers
"I am so grateful and proud to be #AllforSmall as a member of the SSTB team because helping small business owners thrive is one of the most important pathways to both individual and community economic development. My experience working with Start Small Think Big so far has allowed me to meet so many inspiring entrepreneurs who have taken something they love to do and transformed it into a business that supports themselves and their families as well as the community around them."
dani@startsmallthinkbig.org
Ellie Stephens
Director, Client Relationship Management
she/her/hers
"Small business owners play such an important role in our local communities, and without them, our neighborhoods would not be the same. To support them is to support a dream or a passion, and I feel privileged to be able to do so."
ellie@startsmallthinkbig.org
Grey Torrico
West Coast Community Engagement Manager
she/her/ella
"On the heels of a worldwide crisis, #AllforSmall, to me, means incorporating small businesses, particularly lifting up business owners of color, into a just and equitable recovery strategy, working to build a sustainable economy that works for everyone. It also means reckoning with the U.S.'s historical marginalization of different racial, ethnic and gender identities - a reality faced by many of our Start Small Think Big small business owners. #AllforSmall stands as a rallying cry to those that are ready to provide meaningful and collaborative solutions and support our small businesses. I am and will always be #AllforSmall."
grey@startsmallthinkbig.org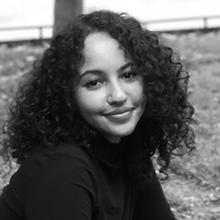 Hana Kamal
Director, Equity and Inclusion
she/her/hers
"For me, #AllforSmall means recognizing and honoring the experiences of small business owners that are most impacted by complex systems of oppression. As an organization, we must commit ourselves to centering the needs of those at the margins to inform the way we deliver our services."
hana@startsmallthinkbig.org
Heidi Kim
Associate Director, Legal Program
she/her/hers
"Small businesses are the backbone of our communities! I'm proud to support entrepreneurs who model the highest standards of creativity, resilience, and hard work. There is immense joy in seeing small business owners thrive in the marketplace and achieve their dreams."
heidi@startsmallthinkbig.org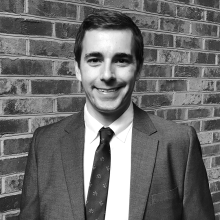 Ian Brown
Technology Director
he/him/his
"Small businesses and entrepreneurship are the lifeblood of any thriving community. When we come together to support those businesses, we allow the creativity and diversity of our communities to flourish, which makes life richer for us all!"
ian.brown@startsmallthinkbig.org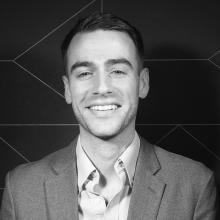 Ian McDermott
Financial Program Manager
he/him/his
"#AllforSmall is encouraging self determination, personal fulfillment, and pride in community building."
ian@startsmallthinkbig.org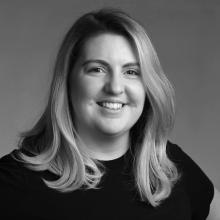 JeanMarie DeLuca
Marketing & Sales Program Manager
she/her/hers
"I love the power and creativity that comes with a small business. To me, being #AllforSmall is about the life changing impact one business can have on an individual, family, and community."
jeanmarie@startsmallthinkbig.org
Jennifer DaSilva
Founder & Executive Director
she/her/hers
"I am #AllforSmall because small businesses are the portal through which so many people, particularly those most marginalized, can enter our economic mainstream. They also create vibrant and beautiful communities. And, entrepreneurs themselves are many of the most creative, hard working and inspiring people I have ever met. They inspire me, every day, to try harder, to do better, to think bigger about all that is possible."
jenny@startsmallthinkbig.org
Jordan Hameen
Legal Fellow
she/her/hers
"To me this means being a part of a team that allows each person to bring their unique experiences and background to the table to aid others."
jordan@startsmallthinkbig.org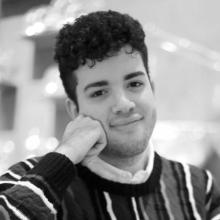 José Garcia
Client Relationship Coordinator
he/they
"We are experiencing one of the toughest times for local businesses and entrepreneurs. Being #AllforSmall means giving back time and energy to those who are often overlooked, in hopes of lightening their load."
jose@startsmallthinkbig.org
Josephine Panzera
Director, Finance & Administration
she/her/hers
"#AllforSmall is incredibly important to me. Having been a small business entrepreneur I have a deep appreciation for the work done by an organization like Start Small Think Big to support and advocate for small businesses across the USA."
jo@startsmallthinkbig.org
Julia Schulman
Marketing & Sales Program Coordinator
she/her/hers
"Striving to work for the success and growth of others, sometimes over yourself. To have empathy and to be empowered. To recognize that a dream should not be measured by its size, but rather its authenticity and dedication."
julia@startsmallthinkbig.org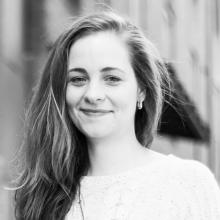 Katie Paolillo
Client Relationship Manager
she/her/ella
"#AllforSmall is the acknowledgment that small businesses are the heart and soul of communities across the country. When I think of the places I love, I think of the local restaurants, shops, services that make those communities unique. When small businesses are thriving, communities are thriving."
katie@startsmallthinkbig.org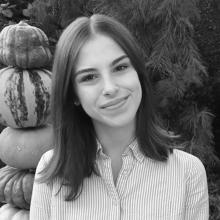 Lauren Nogay
Technology Manager
she/her/hers
"To me, being #AllforSmall means supporting talented people with the bravery to pursue what is meaningful to them."
lauren@startsmallthinkbig.org
Lindsey Tullman
Director, Business Development & Marketing
she/her/hers
"#AllforSmall is about the power of community and recognizing the responsibility each of us has in supporting local small businesses. It is symbolic of what's possible when we all come together and create the capacity to bring about change. Being #AllforSmall is about connecting to something far bigger than myself."
lindsey@startsmallthinkbig.org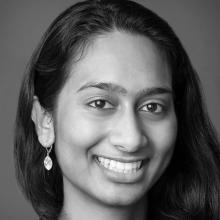 Maneesha Bhugwansing
Impact Assessment Manager
she/her/hers
"Supporting the people and businesses that make our communities unique."
maneesha@startsmallthinkbig.org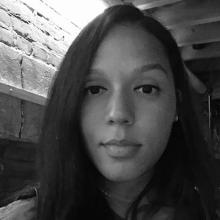 Marlene Lora
Administration Manager/Executive Assistant
she/her/hers
"Joining SSTB in the summer of 2021, I am overjoyed to be part of a team dedicated to greater access to business education and services that offer opportunities for all."
marlene@startsmallthinkbig.org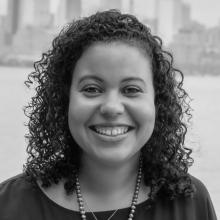 Marley Spooner
Director, Marketing & Sales Program
she/her/hers
"#AllforSmall provides the needed support to communities to close the opportunity gap created by systems of oppression in this country."
marley@startsmallthinkbig.org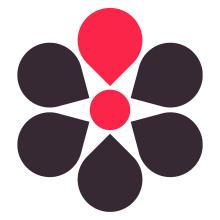 Ranjit Unnithan
Financial Program Director
he/him/his
"Helping small businesses achieve success."
ranjit@startsmallthinkbig.org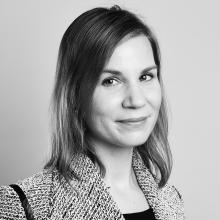 Rebecca Engle
Chief Operating Officer
she/her/hers
"I am #AllforSmall because advocating for and creating equitable structures for small businesses to succeed is critical to building more and better pathways of opportunity. Small is truly mighty and deserves to be celebrated!"
rebecca@startsmallthinkbig.org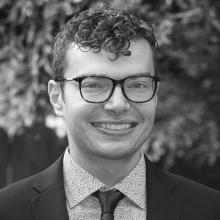 Sam Karlin
Equal Justice Works Fellow
he/him/his
"I am #AllForSmall because businesses in a community should reflect the people of that community."
sam@startsmallthinkbig.org
Shrima Pandey
East Coast Community Engagement Manager
she/her/hers
"#AllforSmall means investing in the immigrant-owned businesses that are the backbone to the vibrant neighborhoods that raised me."
shrima@startsmallthinkbig.org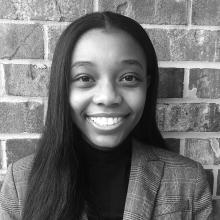 Sydnie Caster
Marketing Coordinator
she/her/hers
"#Allforsmall means supporting the prosperity and livelihood of small business owners and their impact on communities. I will always celebrate the invaluable role of small businesses."
sydnie@startsmallthinkbig.org
Wendy Lopez
West Coast Legal Program Coordinator
she/her/ella
"#AllforSmall means ensuring small businesses in our communities have access to the tools necessary to thrive: legal advice, financial literacy, and cultural capital. It is supporting small business owners bring their visions and dreams forward and affording them the opportunity to build a safety net for themselves and their families."
wendy@startsmallthinkbig.org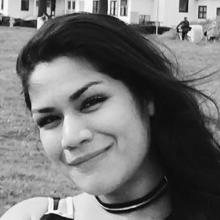 Yazmin Hernandez
Client Relationship Manager
she/her/hers
"Supporting our community of entrepreneurs. I believe small businesses are a vital part of our economy and supporting such businesses is very important to me."
yazmin@startsmallthinkbig.org
Our Board
Leaders in finance, notable venture capitalists, philanthropists, and business professionals serve our board. We rely on their valued experiences and expertise to steer us in the best direction for success.
Alison McKinnell King
Pro Bono Counsel, Kirkland & Ellis LLP
Ben Adams
Vice President, PayPal
Carolyn Cohen
Founder, Incites Solution
Chinnu Joseph
Corporate Counsel, Salesforce
Erica Lock
Vice President, Blackstone Charitable Foundation
Erik Knutzen
CIO-Multi-Asset Class Strategies, Neuberger Berman (Board Treasurer)
Francesca Odell
Partner, Cleary Gottlieb Steen &Hamilton LLP
Jonny Price
Director of Fundraising, Wefunder
Joseph Kaufman
Partner, Simpson Thacher & Bartlett LLP (Board Chair)
Kenetia Lee
Founder & CEO, PopUP CleanUP
Kevin Boon
General Counsel and Corporate Secretary, Picsart
Kristen Scheyder
Senior Vice President, Citi Foundation
Laura Kozien
Senior Vice President, Director of Marketing, Pursuit
Mark Kesslen
Partner, Lowenstein Sandler (Board Secretary)
Michael Pastor
Director, Tricarico Institute for the Business of Law and In-House Counsel, Adjunct Professor of Law, New York Law School
Navneet Kaur
Managing Director, Barclays Investment Bank
Steve J. Slutzky
Partner, Debevoise & Plimpton LLP
Tammeca Rochester
Founder & CEO, Harlem Cycle
Valerie Malter
Retired Co-Founder & Managing Principal, Matarin Capital Management
Associate Board
Professionals in legal, marketing, and finance industries serve our associate board. Their commitment and expertise help shape our volunteer experience.