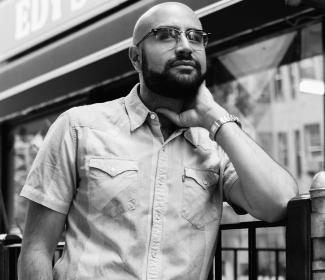 SMALL BUSINESS RESOURCE CENTER
INFORMATIONAL #ALLFORSMALL™ RESOURCES BELOW.
Our Small Business Blog features guides, how-tos, and conversations from industry voices. You can also preview upcoming online events, workshops, and tutorials led by industry experts and partners or explore other resources, tools, and tips for startups and established small businesses.
EXPLORE OUR EDUCATIONAL HUB
Rewatch Latest Workshops
Join Start Small Think Big for a workshop geared towards California based entrepreneurs who are beginning to grapple with the challenges of hiring employees. A partner from Cozen O'Connor LLP provides a primer on important employment laws entrepreneurs should know in order to protect their most
Find Upcoming Workshops & Events
Want to learn the inner workings of PR and how to utilize it to help grow your business through earned media relations? Join us with communications agency, Current Global, to get insight into tactics to expand your awareness and customer base, along with tips on ways to position yourself and your
The Technology Awareness Workshop for Business Leaders is designed to provide high-level insights into the role of technology in achieving business objectives. In today's rapidly evolving digital landscape, it is essential for business leaders to have a broad understanding of the technologies they
Latest Blogs
A trademark identifies your business as the source of a good or service and distinguishes it from other businesses. Trademarks include...
Misclassifying a worker can result in considerable consequences and penalties for employers. Misclassifying a worker as an independent contractor can result in various consequences for employers, even if it was unintentional or done in good faith. Employers can be found to have misclassified a
For small businesses, cash flow is an essential part of keeping their business afloat. Making mistakes in the way you manage your finances can put the future of your venture at risk. However, if you proactively manage your funds and resources, you can ensure financial success.
Extensive, aggregate, but not necessarily comprehensive, list of funding sources that may be available to small business entrepreneurs.
Explore a number of resources from community partners across the country.
Find Resources
CATEGORIES