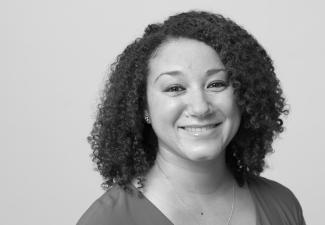 Volunteer Opportunities
Connect, serve, and support BIPOC entrepreneurs, women, LGBTQIA+ entrepreneurs, immigrants, veterans, entrepreneurs with disabilities, low-income entrepreneurs, and formerly incarcerated entrepreneurs by joining our marketing, finance, and legal volunteer programs. You can offer your hands-on experience, professional expertise, and skills to help entrepreneurs transform and succeed.
2022 Volunteer Impact
skills-based 
volunteers in 2022
in pro bono services provided
in revenue for small businesses
Volunteer Benefits
Connect
Join our volunteer community to connect with tenacious and ambitious entrepreneurs in wellness, food, fashion, mental health, education, travel, and more. You'll get to help people who value your time and pro bono support but also learn more about many types of industries and the communities they serve.
Professional Development
Apply and develop your leadership, communication, and team-building skills, when you guide and work with inspirational small business entrepreneurs passionate about building their legacies and serving their communities.
Personal Fulfillment
Giving back to the community is rewarding. It can leave you with a sense of purpose, validate your time, and boost your self-esteem, knowing that you are helping entrepreneurs fulfill their dreams.
Volunteer Opportunities
Project-Based Volunteering
One-on-one projects between a professional volunteer and an entrepreneur that focus on a specific marketing, finance or legal topic, such as entity formation, contracts, digital marketing strategy, financial management and more. These ventures are short-term and usually take a few weeks to complete.
Pro-Bono Consulting
Allow entrepreneurs the opportunity to focus on a specific legal, finance, or marketing topic by providing one-on-one, one-hour virtual consultations tailored to their needs.
Lead a Workshop
Reach a group of small business entrepreneurs when you volunteer to host an online or in-person educational workshop or teach a virtual course to share your experiences and offer insights and your skillset on small business marketing, legal, or finance concerns.
Frequently Asked Questions
Do you have questions about volunteering opportunities? Find the answers you need, and browse a list of frequently asked questions. You can always contact us if you need further assistance.