SMALL BUSINESS SUPPORT
Free legal services, marketing support and finance consulting for small business owners.
Running a small business? There's no bigger challenge. That's why we offer free business assistance to thousands of small business owners every year.
We partner with small business owners, providing personalized business support and building connections with local communities — and always judging our success by theirs.
Let's work together to achieve your dreams, support your community, and help your business grow.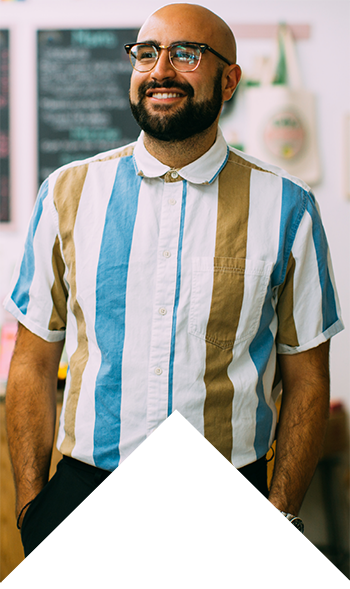 Free Small Business Services Eligibility Overview
Target Communities
We partner with small business owners in marginalized communities, including communities of color, women, LGBTQIA+ communities, immigrant communities, veterans, people with disabilities, federal program recipients (ex: SNAP, Housing Assistance, Medicaid), and formerly incarcerated individuals.
Business Stage
We serve small business owners who are currently operating and selling goods/services and can demonstrate recurring sales of at least $500 within the past three months. Businesses must also have less than $1M in revenue over the last 12 months. Applicants must have a household income under 750% Federal Poverty Guidelines, and the household must have less than $100,000 in assets.
Location
We accept applications from small businesses located across all 50 states. *Please note that our legal services are only offered (with varying wait times) in the following states: NY, CA, DC, NJ, PA, MD, VA, WA. Our virtual marketing and financial services are available to all eligible businesses. 
 
NEXT STEPS IF YOU MEET ALL OF THE ABOVE
Apply
Click on the link below to start your application process.
Service Assessment
Upon submitting your application, our team will review and process your application within approximately five business days. Once your application is approved, you will be invited to schedule an onboarding meeting with our team.
Service Prioritization
Based upon your business needs, Start Small Think Big will set up free legal, finance, and/or marketing assistance that will be fulfilled over the next 12 months. We currently offer workshops, consultations, and project-based support.
Small Business Spotlights
OUR SMALL BUSINESSES IN THE NEWS