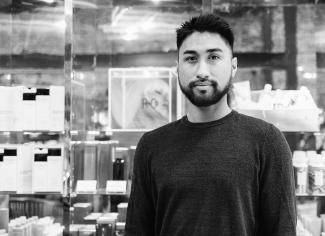 DONATE TO HELP SMALL BUSINESSES
Transforming an idea into a small business is already challenging. But it's even harder to grow when facing systemic inequality limiting access to resources.

Give to help us connect skill-based professional volunteers across legal, finance, and marketing industries to thousands of small businesses in need.
 
our 2022 Impact
2,587
skill-based professional volunteers in 2022
$19.7M
in pro bono services provided
3,400+
of small businesses supported across all our services
130+
We've partnered with over 130 companies to date
Your Donations Help
Expand Our Impact
We focus on entrepreneurs who will benefit the most from our services, especially BIPOC entrepreneurs, women, LGBTQIA+ entrepreneurs, immigrants, veterans, entrepreneurs with disabilities, low-income entrepreneurs, and formerly incarcerated entrepreneurs.
Support Local Communities
We work with entrepreneurs based in cities across the nation who serve local communities and neighborhoods. Applicants must currently sell goods and/or services and have less than $1M in business revenue over the last 12 months.
Advance Equity In Entrepreneurship
We have a responsibility to play an active role in fighting systems of oppression and advancing equity in small business ownership. Your monetary donations go directly to helping us further our mission and strengthen our ability to provide free resources and assistance to small business entrepreneurs from marginalized communities.
SMALL BUSINESSES MAKE A BIG DIFFERENCE. SO CAN YOU.
You can also send your donation made payable to Start Small Think Big to:

START SMALL THINK BIG
132 W 31st St 9th Floor
New York, NY 10001
Gifting Securities
You can also donate in the form of appreciated stock. A gift of securities gives you a tax deduction for the current market value and, if you have held the securities for over one year, you avoid paying a capital gains tax.
INSTRUCTIONS
]Please call Vanguard at 800-992-8327. You will need the following information:

Account name: Start Small Think Big

Brokerage number: 31348044

DTC number: 0062
Address: 132 W 31st St 9th Floor, New York, NY 10001

Contact: Josephine Panzera, Chief Finance Officer, 917 355 1317

Please notify us of your donation of stock and include name of stock, number of shares, name of broker, and date of transfer. Thank you!

Start Small. Think Big., Inc is a registered not-for-profit organization under section 501(c)3 of the United States Internal Revenue Code. See our financial disclosure page for our non-profit documentation.