PRESS ANNOUNCEMENTS
---

September 1, 2022
START SMALL THINK BIG PARTNERS WITH CONTRACT BLACK
Start Small Think Big Partners With Contract Black
We are excited to announce a new partnership with Contract Black, a freelance marketplace and member network connecting individuals and businesses with highly skilled Black professionals.
Research shows that biases exist in online hiring practices and mirror that of offline corporate hiring practices. The Contract Black team is passionate about creating more freelance opportunities for people of color, particularly in connecting Black professionals with small businesses to help meet their outsourcing and on-demand talent needs.

Contract Black offers free and paid plans for both freelancers and small businesses. As part of our partnership, friends of Start Small Think Big are encouraged to take advantage of a 20% discount offer when you sign up for a premium plan. Use our code: SSTB20.
Learn More About Contract Black
---
January 21, 2021
The December Relief Bill: Supporting Small Businesses through the COVID Crisis
HOW START SMALL THINK BIG AND THE PPP ARE SUPPORTING SMALL BUSINESSES THROUGH THE CRISIS
Lakou Cafe was one of five restaurants featured on The Tonight Show last Fall in celebration of National Small Business Week. Cassandre Davilmar's shop is a staple in Crown Heights, Brooklyn, offering Caribbean-inspired fare, curated art shows and community. In March 2020, this thriving, Black- and woman-owned small business employed nine Black employees. In April 2020, with sales down 60% and New York on PAUSE, Lakou Cafe shut its doors.
Cassandre was fortunate. Donor contributions allowed Lakou Cafe to reopen. Adaptability and creative thinking kept it going. The cafe sprang into action to donate meals to healthcare workers, first responders, families in need and protesters against police brutality. Cassandre and her colleagues moved furniture around to set up an outdoor dining space. They also launched a catering line for the cafe. Crucially, the business received a forgivable Paycheck Protection Program (PPP) loan.
"The PPP loan enabled us to open our doors again," she shares. "We were able to pay our employees and cover some operating costs."
---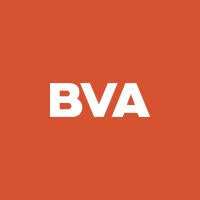 January 19, 2021
BVA & Start Small Think Big Partnership
BVA AND START SMALL THINK BIG ANNOUNCE THEIR PARTNERSHIP WITH A FOCUS ON DIVERSITY AND INCLUSION
BVA approached the creation of their Diversity and Inclusion initiatives with the understanding that many small business owners are disadvantaged by factors outside of their control. Black-owned businesses and entrepreneurs face adversity without access to the resources necessary to help their businesses grow. These are also underrepresented groups in the world of eCommerce in particular; it's a fact that businesses owned by people of color do not have as much of an online presence. 

As an agency with employees experienced across many commerce service lines, BVA is in a unique position to provide expertise and strategy to drive business success. Putting those resources to use in support of underserved groups is one way that we can give back and fight systemic racism.
Read more about BVA and their Diversity & Inclusion Plan at the link below.
---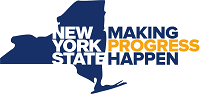 December 10, 2020
Governor Cuomo Announces Launch of "New York Forward Small Business Lease Assistance Partnership"
PUBLIC-PRIVATE PARTNERSHIP BETWEEN EMPIRE STATE DEVELOPMENT, START SMALL THINK BIG AND THE NEW YORK STATE BAR ASSOCIATION WILL PROVIDE SMALL BUSINESSES AND LANDLORDS WITH PRO BONO LEGAL ASSISTANCE TO RENEGOTIATE LEASE TERMS IN WAKE OF COVID-19 
Today, Governor Andrew M. Cuomo announced the launch of the New York Forward Small Business Lease Assistance Partnership. Recognizing the economic impact of COVID-19, this program will provide small businesses and their landlords with informational resources and pro bono assistance to help both parties reach mutually-beneficial lease workout agreements. This service is available to all New York State small businesses and landlords, and participation is voluntary. Over the next year, the partnership has the capacity to serve thousands of small businesses statewide. 
"Small business are the backbone of any strong economy and it is critical that we work to find ways to support them during these difficult times," Governor Cuomo said. "The COVID-19 pandemic's impact on the economy has been nothing short of devastating, and through partnerships such as this, we can help to alleviate the burdens many business owners are facing. While a moratorium on commercial evictions is currently in place, this new public-private partnership will help provide an additional level of stability for small businesses and ensure they are able to play a role in helping build New York's economy back better than before."  
This partnership furthers NY State's ongoing efforts to mitigate pandemic-related commercial evictions. On October 20, Governor Cuomo signed an Executive Order extending the state's moratorium on COVID-related commercial evictions and foreclosures through January 1. This extends protections already in place for commercial tenants and mortgagors in recognition of the pandemic's financial toll on business owners. The extension of this protection gives commercial tenants and mortgagors additional time to catch up on outstanding rent or mortgage bills, or to renegotiate their lease terms to avoid foreclosure moving forward.   
In October, Governor Cuomo launched Empire State Digital, a new initiative accelerating New York State-based small businesses' ability to grow their online presence through a first-in-the-nation program with leading global e-commerce enablers, offering specialized solutions unique to the needs of the state's small businesses. Additionally, the New York Forward Loan Fund continues to provide working capital loans of up to $100,000 to help small businesses and non-profit organizations reopen.
---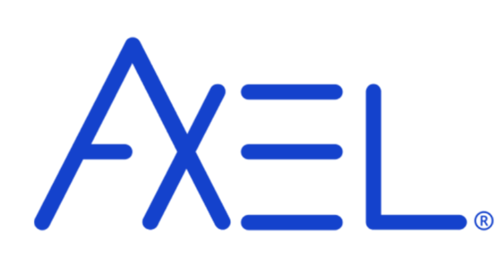 October 15, 2020
AXEL® Partners with National Non-profit Start Small Think Big to Provide Data Custody for Entrepreneurs
AXEL HAS PARTNERED WITH NATIONAL NON-PROFIT
START SMALL THINK BIG. 
The entrepreneur community will now also have access to the privacy-focused AXEL Go file sharing and storage platform, and learn about data custody and protecting their personal and business data.
AXEL, a data custody provider, announces its partnership with national non-profit Start Small Think Big, a leading organization that helps under-resourced small businesses and entrepreneurs to access much-needed legal, financial and marketing services from a network of top-tier professional volunteers. The organization is particularly recognized for supporting entrepreneurs who are of color, women, members of other disadvantaged groups, and/or low-income with annual business revenues under $1M.
---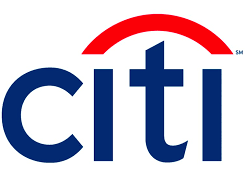 September 21, 2020
Insights from an Expert in Strengthening Small Businesses
SMALL BUSINESS DEVELOPMENT AND COMMUNITY DEVELOPMENT GO HAND-IN-HAND.
Lawyer-turned-nonprofit-founder Jennifer DaSilva is deeply familiar with the confluence of those forces, thanks to a career that has included microfinance initiatives in Cambodia, a youth leadership program in the Bronx, NY, and an economic development alliance in San Francisco, CA. Today she serves as executive director of Start Small Think Big, a nonprofit she helped found that provides small businesses with critical resources and guidance when they need those most.
As many small, independent enterprises face extraordinary challenges, Start Small Think Big has dramatically up-scaled its efforts to support a growing network of businesses — efforts made possible in part by avid financial supporters like Citi.
What does this moment mean for small businesses? Life and Money by Citi talked to DaSilva recently to find out.
---

September 10, 2020
BIPOC Entrepreneurs Have Been Hit Hard by the Pandemic – But as They Work to Save Their Businesses, They're Also Giving Back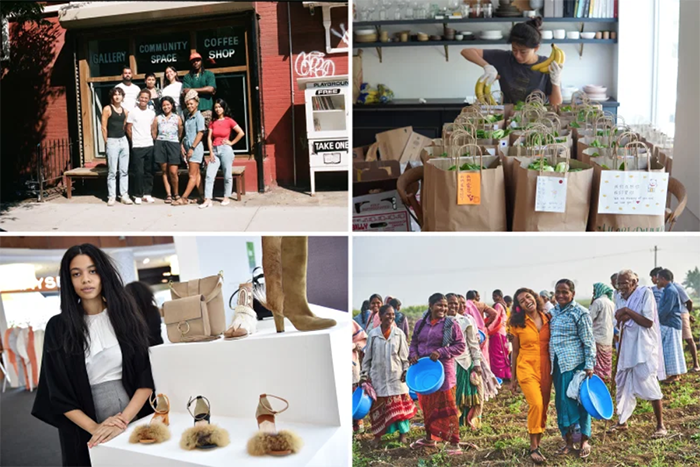 BIPOC BUSINESSES HIT HARDEST IN PANDEMIC, BUT ARE GIVING BACK TO SAVE THEIR COMMUNITIES
When she opened a coffee shop and bookstore in 2016, Zenat Begum created more than just a place to pick up a snack and something to read. Playground, which occupies the space where her father operated a hardware store for two decades, also became a hub for the Bedford-Stuyvesant neighborhood of Brooklyn, and a safe space for people in marginalized communities to meet–the kind of place where customers and friends might crowd into a writing workshop or an art fair or an open mic. But when COVID-19 hit, all of that came to an end. Begum closed the bookstore, scaled down her staff, stopped the radio program she hosted at the shop and cut down on food offerings. Indoor seating was out of the question.
Like many small-business owners who are BIPOC (Black, Indigenous and people of color), Begum applied for federal aid and was rejected; the Center for Responsible Lending has found that structural problems with the Paycheck Protection Program discouraged loans to the very smallest businesses, which comprise a disproportionate number of Black- and Latino-owned companies. She's had better luck with crowdfunding, but is still struggling to keep the business alive until the crisis ends. And yet, to Begum, it's not enough to save Playground. The community helped make her store what it was–and even as she works to ensure its future, she wants to do so in a way that returns the favor.
"About 80% of our businesses are POC, and I think the larger trend that we are seeing is that they are incorporating this [giving back] into their pivot," says Jenny DaSilva, the founder and director of Start Small Think Big, a nonprofit in New York City focused on helping entrepreneurs from disadvantaged populations.
"Their communities have been hardest hit by this, so they're watching the fallout of this crisis happen in a way that's more extreme than in other communities and their businesses are more affected. The stakes are so much higher both from a personal and a community standpoint."
---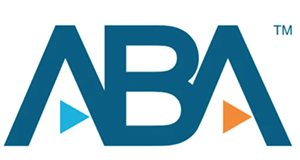 August 4, 2020
American Express honored for their Corporate Legal Pro Bono Work with Start Small
THE AMERICAN BAR ASSOCIATION RECOGNIZED AMERICAN EXPRESS FOR THEIR WORK WITH START SMALL
THE AMERICAN BAR ASSOCIATION RECOGNIZED AMERICAN EXPRESS FOR THEIR WORK WITH START SMALL
The Start Small Think Big, Inc. American Express pro bono partnership has been a model for corporate skill-based volunteerism. With support from Cleary Gottlieb Steen & Hamilton LLP and Debevoise & Plimpton, Start Small Think Big nominated American Express for the American Bar Association's highest national pro bono honor. We're thrilled to announce that the American Express General Counsel's Office was one of two institutions to receive this year's ABA Pro Publico Award for their work with Start Small Think Big and their commitment to corporate support for underserved communities. Congratulations!
---
July 10, 2020
We all Have a Role to Play in Supporting our Local Businesses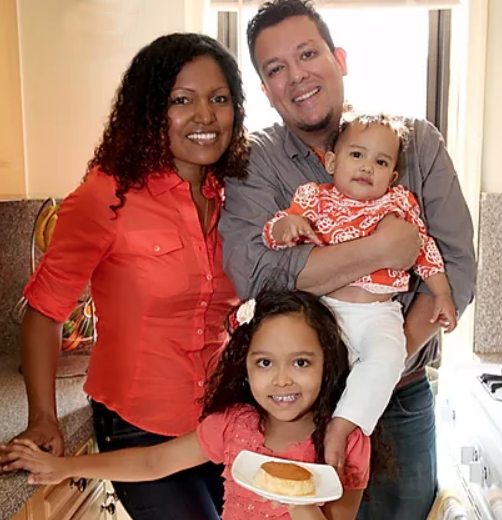 MASTERCARD FEATURED OUR SMALL BUSINESSES AND THEIR INSPIRING INITIATIVES ON THEIR WEBSITE. THANK YOU!
When Claudia Berroa, a Peruvian immigrant living in the Bronx with her husband Richard and two young children, needed a logo last year to brand her small café, Claudy's Kitchen, she wanted the best. When her husband saw that she wasn't happy with any of the proposed designs, he decided to think big and reached out to famed graphic designer Milton Glaser, best known for designing the I love New York logo.
"My thinking at the moment was, why not ask the world's greatest graphic artist for help?," Richard Berroa says. "The worst he could say was no."
---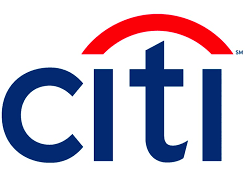 June 30, 2020
Citi Launches Small Biz Campaign to Support Struggling Entrepreneurs
CITI HAS BECOME THE LATEST FINANCIAL GIANT TO STEP FORWARD TO BOOST A RISING NONPROFIT DEDICATED TO MINORITY AND WOMEN-OWNED SMALL BUSINESSES HIT HARD BY THE CORONAVIRUS CRISIS AND THE ECONOMIC DOWNTURN.
Starting Wednesday (July 1, 2020), Citi and Mastercard together will donate a few cents on all credit card transactions involving small businesses to Start Small Think Big, a New York-based nonprofit scrambling to help shore up the bottom lines of some of the country's hardest hit entrepreneurs.
Each time shoppers use their Citi Mastercard in the month of July to buy anything – from a cup of coffee to a new shirt – Citi and Mastercard will chip in 5 cents for each purchase and up to $1 million overall to Start Small Think Big. We're elated!
Thank you Citi and Mastercard for being champions of small business!
---

June 11, 2020
PayPal Announces $530 Million Commitment to Support Black Businesses, Strengthen Minority Communities and Fight Economic Inequality
PAYPAL ANNOUNCED A $530 MILLION COMMITMENT TO SUPPORT BLACK AND MINORITY-OWNED BUSINESSES AND COMMUNITIES IN THE U.S., ESPECIALLY THOSE HARDEST HIT BY THE PANDEMIC, TO HELP ADDRESS ECONOMIC INEQUALITY.
$5 million fund for program grants and employee matching gifts for PayPal's nonprofit community partners that are working to strengthen Black business owners by providing them with microloans, technical assistance, information, mentoring and access to digital solutions to speed their recovery from the impact of the pandemic. Local partners are best positioned to know the needs of their communities and these grants are intended to catalyze and further empower the necessary work they are doing to sustain Black-owned businesses.

Initial organizations receiving grants through the fund include Association for Enterprise Opportunity, Baltimore Business Lending, Chicago Neighborhood Initiatives Micro Finance Group, Expanding Black Business Credit Initiative, Kiva, MORTAR, Nebraska Enterprise Fund, Opportunity Fund, Rising Tide Capital, Start Small Think Big, Walker's Legacy Foundation and Women's Opportunity Resource Center. As part of this the company will expand the PayPal Gives Employee Matching Gifts program. PayPal will match $2 for every $1 employees donate and $10 for every volunteer hour dedicated to racial and economic justice efforts in local communities, up to $500,000.
---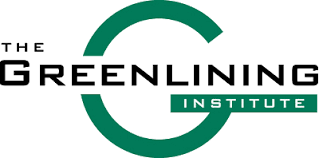 May 27, 2020
We the Future: A Virtual Summit on Race Equity
JENNIFER DASILVA SPOKE WITH MERCEDES GIBSON, ECONOMIC EQUITY STRATEGIST, CITY OF OAKLAND & THE GREENLINING INSTITUTE ON THE FUTURE OF SMALL BUSINESS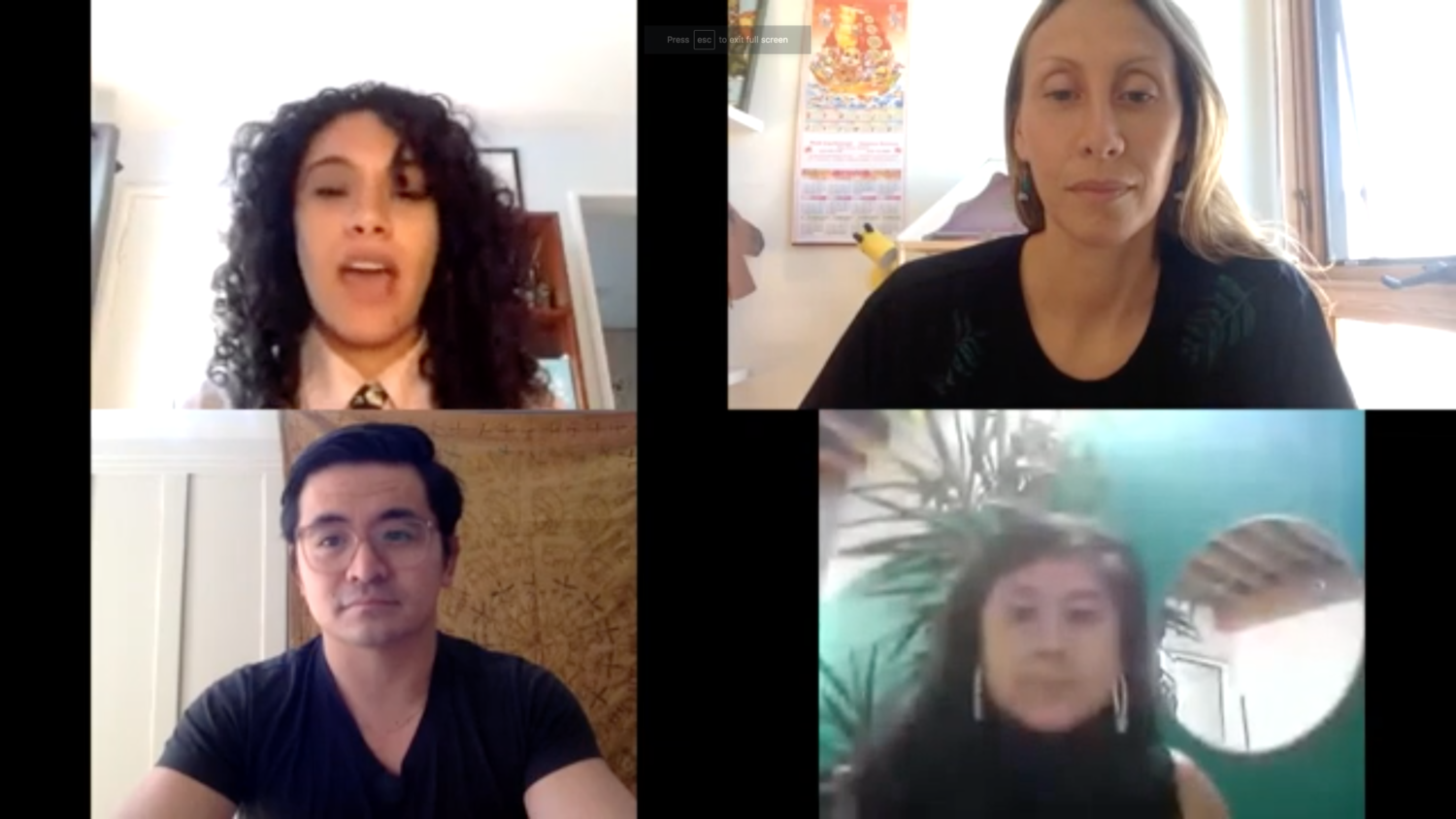 The COVID-19 pandemic has highlighted the extreme vulnerability of small businesses in our economy. Yet with this crisis comes an opportunity to dream bigger and explore how recovery efforts can support small businesses in equitable and radically different ways. In this session, panelists will discuss how small businesses of color have been impacted by this crisis and how we can use this time of rapid change to reimagine an economy that better supports our communities.
Sabrina Wu, Senior Fellow, Equitable Economic Development, East Bay Community Foundation

Jennifer DaSilva, Executive Director, Start Small, Think Big

Vinny Eng, Community Organizer, SF New Deal
---

May 20, 2020
How Small Business Owners Are Banding Together to Adapt During the Coronavirus Pandemic
JENNIFER DASILVA STRESSES THE IMPORTANCE OF CREATIVITY AND INGENUITY DURING THE CRISIS
"One of the things about a crisis is that it does bring out creativity and ingenuity and typically, collaboration and incredible generosity," says Jennifer DaSilva, the founder and director of Start Small Think Big, a small business non-profit in New York City focused on helping entrepreneurs from disadvantaged communities. "When people work together, they're able to accomplish more, so I think this has changed everybody and brought many of us closer together. People have to pivot, they have to think more creatively, they have to think more collaboratively, so this is forcing people into that space where things that were nice to do before are now imperative."
---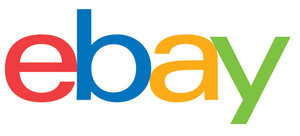 May 18, 2020
eBay Foundation Increases Grantmaking to Nearly $15 Million to Support COVID-19 Relief Efforts and Employee Matching
START SMALL THINK BIG RECEIVES $1M GRANT FROM EBAY TO HELP SMALL BUSINESSES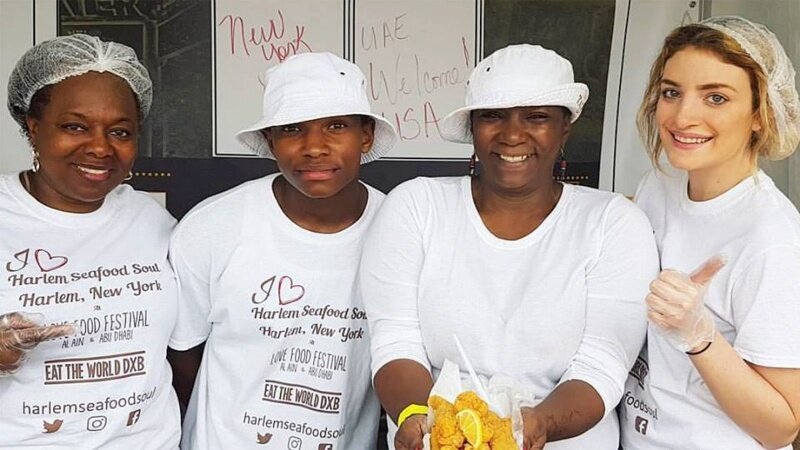 "As we navigate our 'new normal' amid COVID-19, we all hear — and say — what an unprecedented time this is, and that is undoubtedly true," said Allie Ottoboni, president, eBay Foundation. "And so, we felt it was critical to meet the moment and provide an unprecedented level of funding from the eBay Foundation to underrepresented entrepreneurs and small businesses who make our communities what they are."
The additional wave of grants will be disbursed among local, national and international organizations, including Kiva, the World Health Organization, Local Initiatives Support Corporation (LISC), Start Small Think Big and ICA Fund Good Jobs. Part of the funding also will go toward Global Give, eBay's annual employee grantmaking program to support small businesses and entrepreneurs. 
"This incredibly generous grant from the eBay Foundation will help save small businesses on the front lines of this unparalleled crisis," said Jennifer DaSilva, executive director, Start Small Think Big. "With eBay's support, Start Small Think Big will be able to ensure that small businesses, who are so often left behind, have critical access to the services they need the most now."
---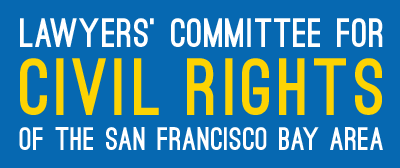 New Strategic Partnership for COVID-19 Small Business Assistance in the San Francisco Bay Area

LCCRSF & START SMALL THINK BIG ANNOUNCE STRATEGIC PARTNERSHIP FOR BAY AREA COVID-19 SMALL BUSINESS ASSISTANCE. PARTNERSHIP WILL INCREASE SERVICE CAPACITY AND SPEED IN MATCHING SMALL BUSINESS CLIENTS WITH LEGAL, FINANCIAL AND MARKETING ASSISTANCE.
The Lawyers' Committee for Civil Rights of the San Francisco Bay Area (LCCRSF) and Start Small Think Big have entered into a strategic partnership to provide key legal and financial services to Bay Area small businesses who are impacted by the COVID-19 crisis.
The two organizations have agreed to a division of labor playing to each of their strengths. LCCRSF's Legal Services for Entrepreneurs program (LSE) has agreed to provide 1-hour remote legal consultations on commercial leases, and to provide small business legal advising in Spanish and Chinese. Start Small Think Big will provide remote consultations on COVID-19-specific business loan applications, as well as other financial and marketing assistance. Both organizations have agreed to cross-refer requests for assistance to each other in their respective areas of specialization. In addition, both organizations are leveraging their large base of volunteer attorneys, who provide these services at no cost to small business owners who are financially eligible.
"Start Small Think Big has always been a great partner to us, and we are very excited to deepen our level of collaboration with them to better serve small businesses experiencing the painful financial impacts of COVID-19 and the associated economic downturn," said Tobias Damm-Luhr, Staff Attorney for the LSE program. "This collaboration is an opportunity for both organizations to expand our reach and support each other in our shared mission to help members of traditionally marginalized communities build locally-held economic assets."
"Start Small Think Big is excited to partner with LCCRSF on this critical initiative," said Alex Stepick, Legal Program Director at Start Small Think Big. "By collaborating so closely to leverage our shared network of law firms and corporate partners, we are able to provide as many Bay Area and California businesses as possible with the comprehensive legal, financial and marketing support they need, now more than ever, to weather this current crisis, and rebuild a thriving small business economy."
---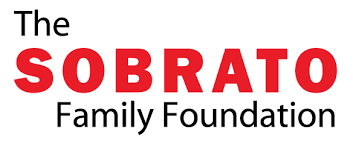 START SMALL HAS BEEN AWARDED A 2-YEAR $400,000 GRANT FROM THE SOBRATO FAMILY FOUNDATION TO EXPAND THEIR MODEL TO SAN JOSE, CALIFORNIA.
This is part of Start Small Think Big's ambitious plan to expand their work to 10 cities total within the next 5 years. Stay tuned for more!
---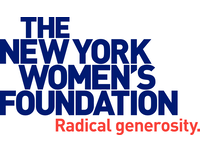 JENNIFER DASILVA AWARDED THE SPIRIT OF ENTREPRENEURSHIP AWARD BY THE NEW YORK WOMEN'S FOUNDATION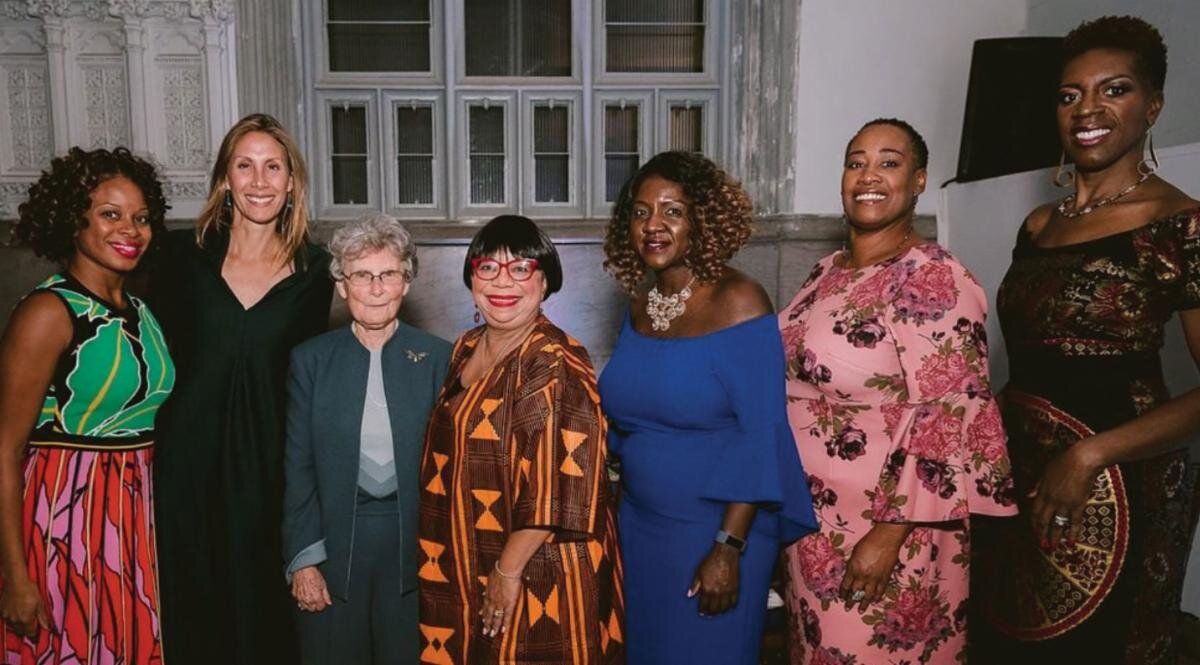 The New York Women's Foundation awarded Jennifer DaSilva, Executive Director of Start Small Think Big, The Spirit of Entrepreneurship Award at their 25th Annual Neighborhood Dinner.
The Spirit of Entrepreneurship Award honors women Entrepreneurs whose presence enrich their community and demonstrate a commitment to New York City.
---

Please join me in welcoming Jennifer DaSilva, Executive Director of Start Small Think Big, for a Cake Panel! A bit about Jennifer: Jennifer is an attorney whose professional background has been in community development. Jennifer began her career in the Bronx in the late 1990s as the Director of the East Side House Settlement Youth Leadership Program, working closely with South Bronx families and community groups, and building partnerships between East Side House and private funders, nonprofit and government institutions, and private businesses. 
---

MEET THE BROOKLYN NAVY YARD'S NEWEST 'FOOD ENTREPRENEURS'
These two businesses are part of a program giving NYCHA residents with up-and-coming businesses a spot in the yard.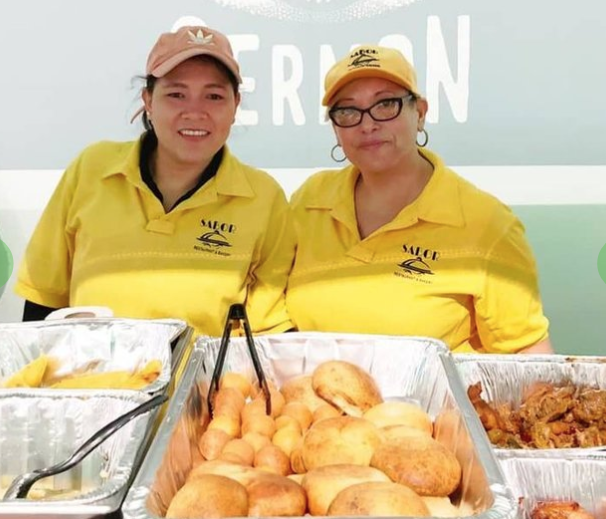 FORT GREENE, BROOKLYN — A Brooklyn Navy Yard program that gives NYCHA residents the chance to launch their food-focused businesses at its kiosk is in full swing, with perhaps the best symbol of its entrepreneurial bent the new cupcake company whose idea came from a motivated kindergartener.
"Grace Kelli Cupcakes," named for the ambitious now-second grader, is one of two businesses featured in this two-month cycle of the Navy Yard's "Local Bites" program. The baking business is run by Grace's mom, Sandra Mathis, who said it all started when the Parent Teacher Association at Grace's school was trying to brainstorm how to raise money for the kindergarten graduation.
The second business owners currently featured at the Navy Yard, from Queens-based Sabor Restaurant and Bakery, said it is thanks to Start Small Think Big that their doors have stayed open since launching in 2016, despite the tough restaurant industry.
And now, the Navy Yard opportunity has let Sabor expand to neighborhoods it otherwise wouldn't have been able to reach, said Cristiana Franco, who owns the Dominican-Colombian restaurant with her husband.
---

NEW PROGRAM SERVING UP TASTY TREATS AT BROOKLYN NAVY YARD
This food is cooked with love!
Visitors to the Brooklyn Navy Yard can grab tasty treats at its new food service kiosk, Local Bites — a business-development program partnering with the New York City Housing Authority.
Residents at public-housing complexes across the five boroughs who have graduated from the city's Food Business Pathways, an entrepreneurial education program, kicked off running their own concession counters on the ground floor of the Fort Greene yard's Building 77.
Operating a kiosk right in the heart of the Brooklyn Navy Yard's food manufacturing hub is a dream come true that will help boost business, according to one local entrepreneurial chef, who owns a boutique dessert catering company in Kings County.
"It feels like such an accomplishment to have an opportunity to be the first business at Local Bites," said Luquana McGriff of A Cake Baked in Brooklyn. "I grew up in Brooklyn, watching the Brooklyn Navy Yard from afar, and I am thrilled to have my first retail location be so close to my home, to my kitchen, to my community."
---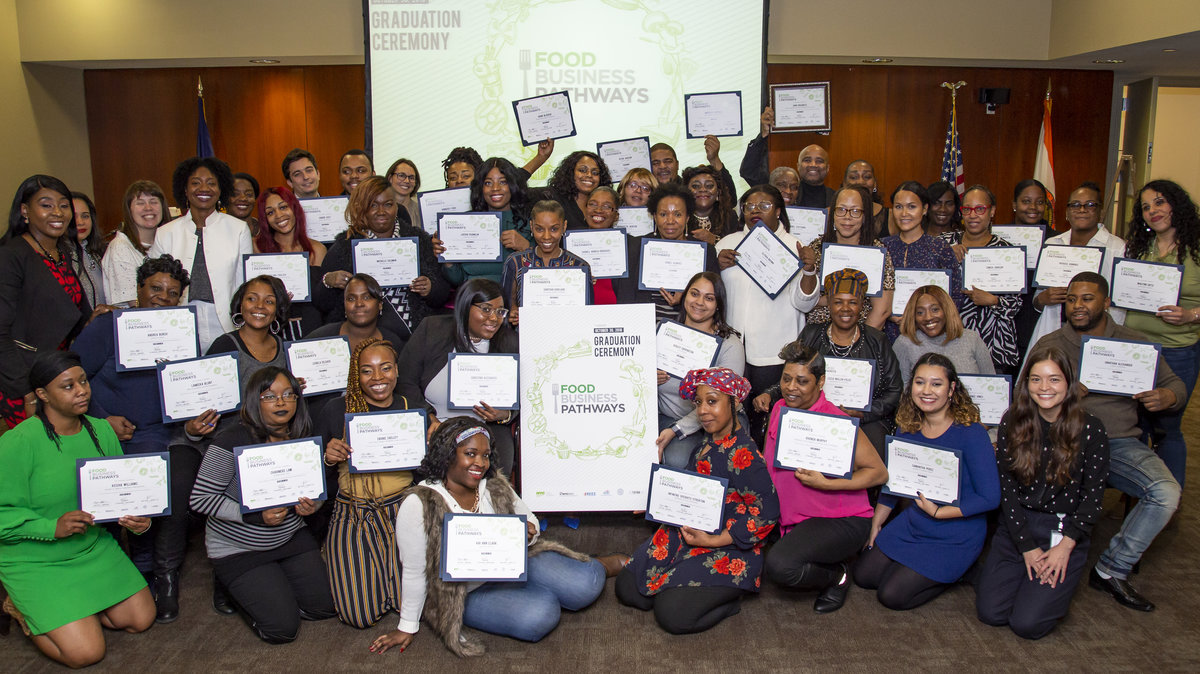 Joann Poe had been a field technician for Verizon for nearly 20 years when she saw the flyer. Hanging in the lobby of her apartment building, a public housing unit in the Bronx, N.Y., it announced a free training program to help residents launch their own food businesses.
"It must be a hoax," she thought. She walked by without writing down the number.
But Poe couldn't stop thinking about it. Her friends had long encouraged her to open a bakery. They loved her sweet potato pies and her magical layer cakes, frosted and decorated to the nines, like something from an episode of Netflix's Sugar Rush.
---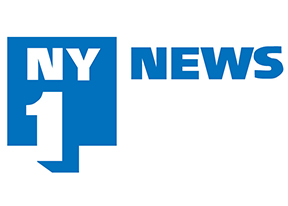 START SMALL THINK BIG'S LOCAL BITES FOOD KIOSK FEATURED ON NY1
Watch as our entrepreneur talks about the opportunity to showcase her business in our Local Bites food kiosk in the Brooklyn Navy Yard, thanks to a collaboration between NYCHA REES, JPMorgan Chase, Brooklyn Navy Yard, Fund for Public Housing, and Start Small Think Big.
---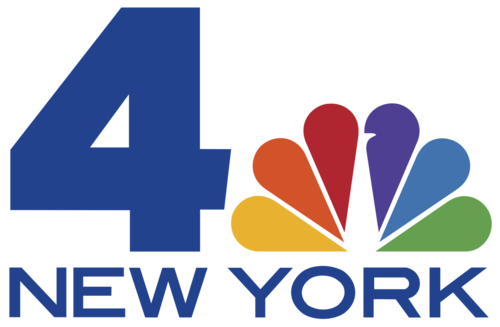 START SMALL THINK BIG'S FOOD KIOSK AT BROOKLYN NAVY YARD FEATURED ON WNBC
---

LOCAL BITES: BROOKLYN NAVY YARD PROVIDES FOOD RETAIL SPACE TO NYCHA ENTREPRENEURS
The Brooklyn Navy Yard Development Corporation announced on Monday the launch of Local Bites, a food service kiosk at Building 77which will provide temporary space for graduates of the Food Business Pathways program (FBP), an entrepreneurial program that supports NYCHA residents who want to start food-oriented businesses.
---

BROOKLYN NAVY YARD KIOSK SUPPORTING LOCAL BUSINESSES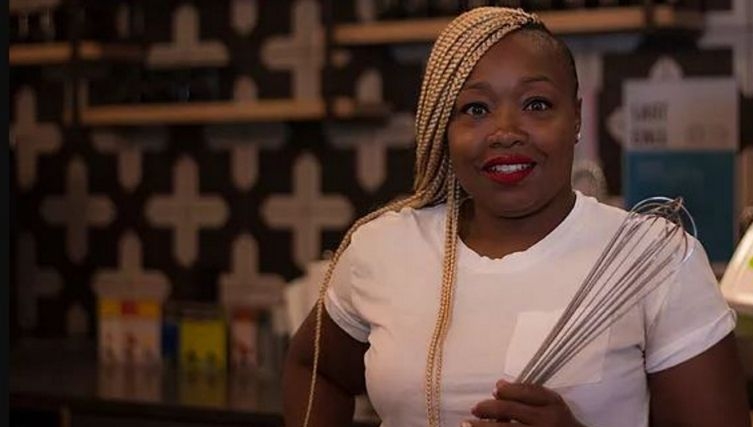 Being in the Navy Yard "is a once in a lifetime opportunity," A Cake Baked in Brooklyn founder Luquana McGriff said. In the first week alone she landed catering contracts.
"To hear everyone's feedback on my product has been great… and even some of the requests they've had," she added. People have asked for McGriff's cake jars to be made in their favorite colors.
The Local Bites kiosk is supported by Start Small Think Big, a nonprofit that provides free legal, financial and marketing assistance to under-resourced entrepreneurs, according to Market Access Program Director Mabell Fernandez.
---

OUR FOOD KIOSK AT BROOKLYN NAVY YARD!
The New York City Housing Authority and the Brooklyn Navy Yard are working together to make the dreams of getting into the food business come true for NYCHA residents.
---

BLACK AND HISPANIC WOMEN ARE LESS LIKELY TO GET PATENTS THAN WHITES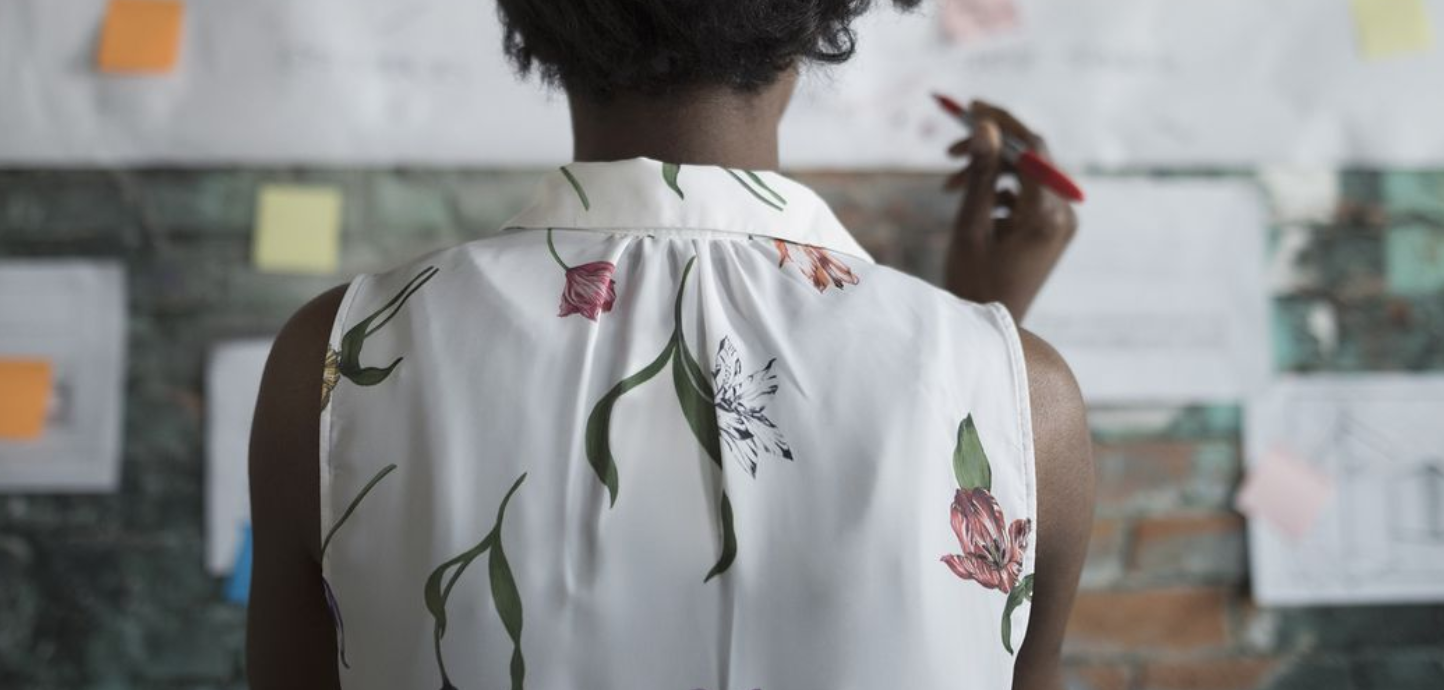 Women of color, particularly black and Hispanic women, are less likely to obtain U.S. patent rights than white women and men, even as they are leading in the growth of new female-owned businesses over the last two decades, according to a new study.
There are a number of initiatives that have garnered the involvement of many women of color, such as Start Small Think Big based in New York and Beacon in Washington, that aims to encourage entrepreneurship in traditionally marginalized communities.
---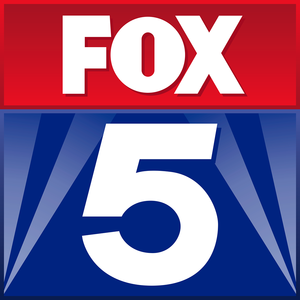 DOING WHAT'S BEST IS MOTTO OF SOCIALLY CONSCIOUS COMPANIES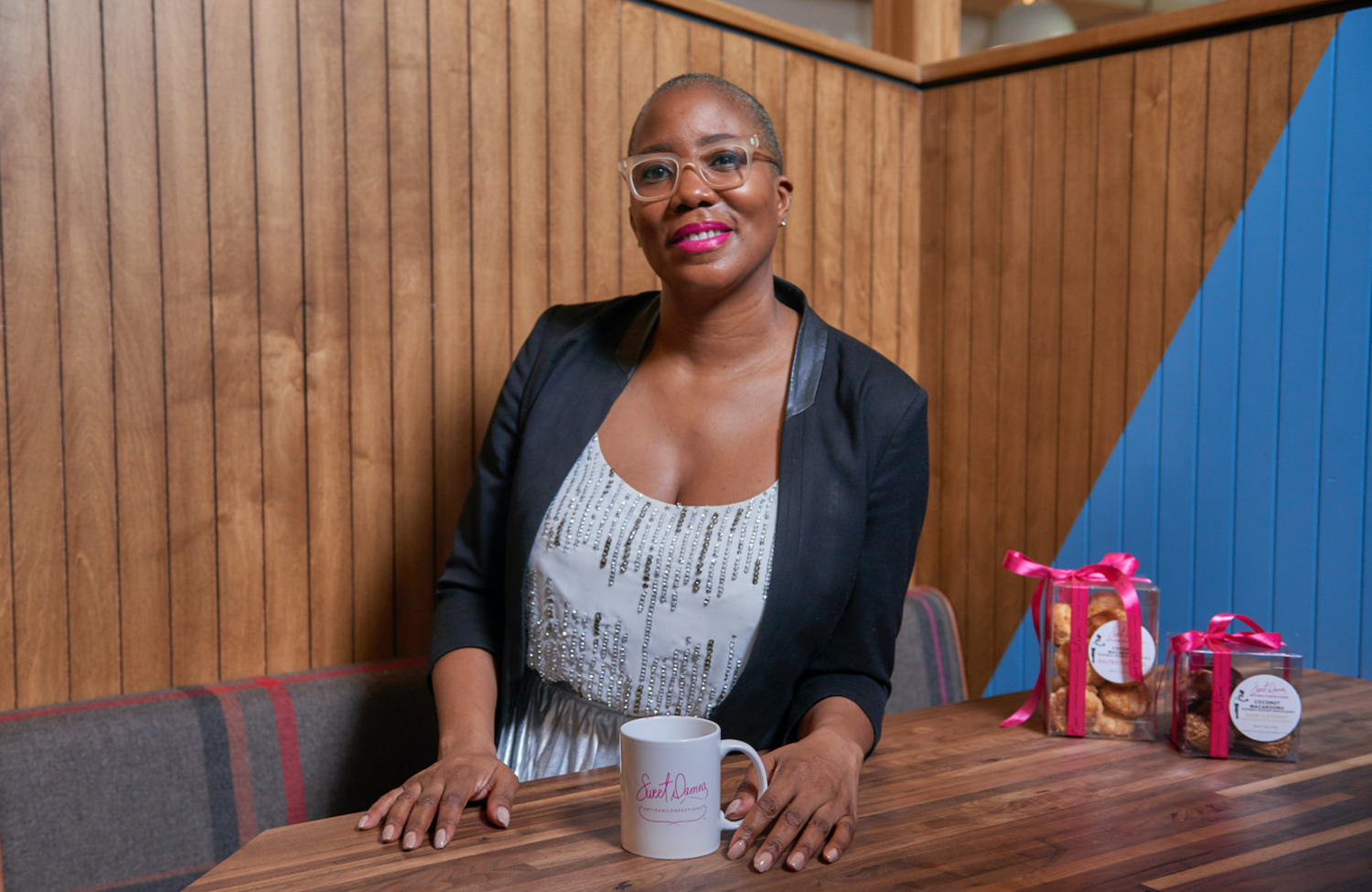 Start Small Think Big is a socially conscious company that helps lower-income people start businesses. The non-profit formed after the U.S. economy collapsed in 2008.
Start Small Think Big operates out California and Harlem and is focused, in part, on the five boroughs. 98 percent of the small businesses they help get off the ground are owned by women and minorities.
30-percent are recent immigrants.
---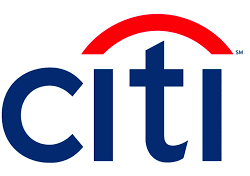 The Citi Foundation announced today that Start Small Think Big was selected as one of 40 nonprofit organizations as recipients of the 2018 Community Progress Makers Fund. The $20 million grant initiative supports visionary nonprofit organizations to help them roll out new approaches to long-standing urban economic challenges in six U.S. cities. Each Community Progress Maker will receive $500,000 in core operating support and access to technical assistance and a learning community.
---

START SMALL THINK BIG FEATURED IN NEW YORK MAGAZINE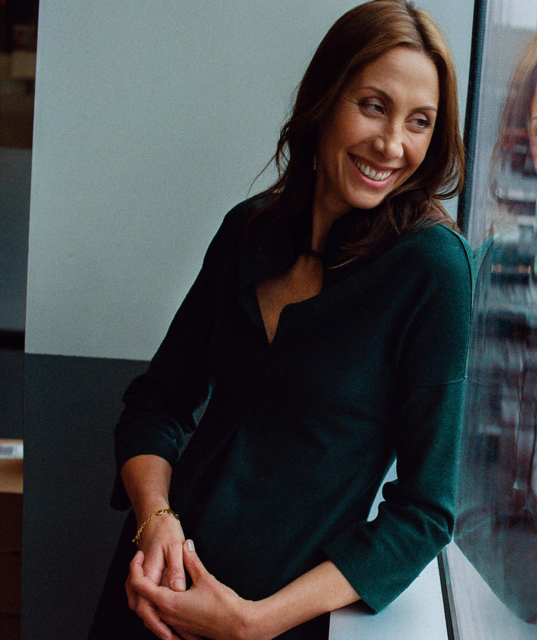 Start Small Think Big founder and New York state native Jennifer DaSilva dreamed up a way to improve things on the homefront, ironically, during a 2008 stint abroad in Cambodia. "This was during the financial crisis, and as the economy back home imploded, I started thinking about microfinance as a way of helping people in the U.S. build small businesses," she says. She realized that most organizations tackle small-business development with funding top-of-mind. That's not the only guidance that she noticed entrepreneurs needed — they needed legal, marketing, and financial management, too. So in 2010, DaSilva founded Start Small Think Big.
"The mission is to help lower-income people start businesses by giving them the support they need to grow in a safe and responsible way," she says. "We level the playing field."
---

Q&A WITH JENNY DASILVA OF START SMALL THINK BIG
Jenny DaSilva is the founder and Executive Director of Start Small Think Big, a non-profit organization that helps low- and moderate-income individuals in New York City start, sustain and grow their small businesses by offering free legal services and financial management training.
Debevoise Pro Bono Counsel Jennifer Cowan sat down with Jenny to discuss Jenny's background, Start Small's mission, and the challenges that low-income individuals, especially women, face when starting small businesses.
---

FOR SMALL BUSINESSES, A HAND UP
Simpson Thacher, Debevoise and other firms partner with a nonprofit to foster commerce in the South Bronx.
---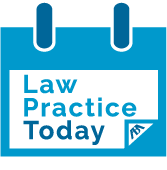 INTERVIEW WITH JENNIFER DASILVA
Jennifer DaSilva is Executive Director of Start Small Think Big, a nonprofit in the South Bronx. In 2014, Start Small provided more than 1,000 low-income entrepreneurs with access to more than 4,300 hours of free financial and legal services, valued at more than $3 million.