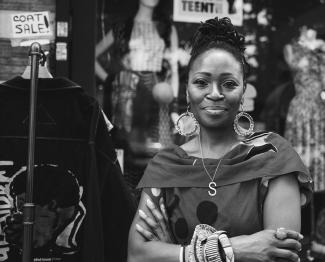 FREE WORKSHOPS AND EVENTS FOR SMALL BUSINESSES
Our online events and educational workshops are informative and FREE for all entrepreneurs. Beyond our services, we aim to create more inclusive digital and in-person learning and networking opportunities to support entrepreneurial and small business success.
Ask An Expert: Women and Wellness
Wednesday, March 22, 2023
Join us for our new Ask An Expert series! Once a month, as part of Start Small Think Big's Community and Leadership program, we will put the spotlight on our entrepreneurs for a panel discussion followed by a networking session! We will feature 2-3 entrepreneurs who are experts on the topic at hand, who will be interviewed and provide industry knowledge to fellow small business owners! After, we'll hold space for discussion and participants will have an opportunity to network and get to know other amazing entrepreneurs!

This month, we're honoring Women's History Month by featuring conversations with wellness experts on balancing personal self-care, emotional wellbeing, and growing your small business!

Start Small Think Big is committed to being a welcoming and inclusive organization where entrepreneurs of all identities feel seen, heard, and valued. We collect demographic data to better understand the unique experiences across our diverse communities and to ensure we are delivering high-quality, equitable services to all. Please select the options that are best for you.
4:30pm ET / 1:30pm PT 
Zoom Webinar ID
86781649230