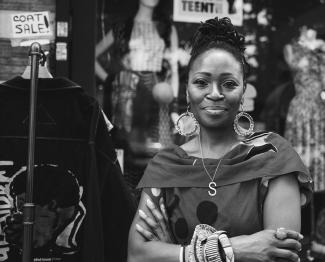 FREE WORKSHOPS AND EVENTS FOR SMALL BUSINESSES
Our online events and educational workshops are informative and FREE for all entrepreneurs. Beyond our services, we aim to create more inclusive digital and in-person learning and networking opportunities to support entrepreneurial and small business success.
Ask the Funders: How are women-owned businesses accessing capital?
This panel discussion Q&A will focus on the unique experience that women-owned businesses face attempting to access capital. This includes exploration of grant and loan products, incubators, investor groups, and entrepreneur networks. In discussing these opportunities to access capital, we'd like to showcase the strategies that have proven successful in packaging and pitching the entrepreneur and the business, as well as some of the challenges and discrimination unique to the journey for women entrepreneurs.

Our panelists are representatives for women-focused funders, accelerators, and technical assistance providers. The audience is invited to pose questions to our panelists both at registration and during the live session.
4pm ET / 1pm PT
Zoom Webinar ID
85934188039