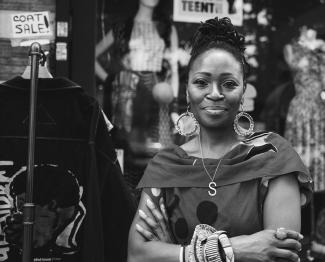 FREE WORKSHOPS AND EVENTS FOR SMALL BUSINESSES
Our online events and educational workshops are informative and FREE for all entrepreneurs. Beyond our services, we aim to create more inclusive digital and in-person learning and networking opportunities to support entrepreneurial and small business success.
Don't Forget the Traditional Marketing: Using the right marketing efforts to sustain and scale your business
In a competitive market, everyone is fighting to get the attention of consumers. In addition to being competitive, with attention spans becoming numb to advertisements, your brand has to find the right avenue to communicate to consumers. In this session, we will discuss how having a marketing plan that includes a multi-channel strategy is the foundation to your success to sustain and scale your business. Come with your pen and paper ready to take notes and start the work of making your brand a long-term success!
2pm ET / 11am PT
Zoom Webinar ID
82607882212