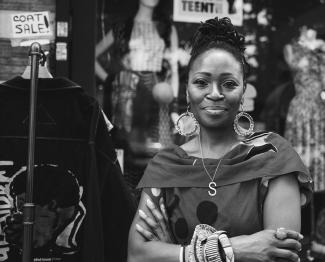 FREE WORKSHOPS AND EVENTS FOR SMALL BUSINESSES
Our online events and educational workshops are informative and FREE for all entrepreneurs. Beyond our services, we aim to create more inclusive digital and in-person learning and networking opportunities to support entrepreneurial and small business success.
Paid, Earned, Shared and Owned: Using "P.E.S.O" To Increase Sales and Grow Your Business
What's the best way to market and grow your business (social media, email, SEO, advertising, etc.) in today's cluttered digital world? And how can you make it work for you on your terms? The PESO framework (Paid, Earned, Shared and Owned) is how.

In this workshop for creative entrepreneurs, we'll teach you the PESO framework and how to use it on behalf of your business. For 90 minutes you'll learn a new way to think about and market your business so that you can increase sales and grow.

Outcomes For Participants:
A clear understanding of the "P.E.S.O" framework and how to use it for your business
The ability to identify and use your strengths, skills and abilities to within the PESO framework to reach your marketing and sales goals
The ability to prioritize what works best for your business to reach/convert customers
Reduced personal bandwidth and resource strain relating to running your business.

About 3pts
3pts ("Three Points") is a platform that empowers creative entrepreneurs with confidence, clarity and direction to run and grow a successful business. We provide guidance, resources and community to help creative entrepreneurs overcome challenges and build thriving businesses.

About Kim Robinson
Kim helps creative entrepreneurs develop and grow their business. His passion is connecting with, understanding and helping others build the business of their dreams. It's been the story of his life and 14-year career as a business development consultant, strategist, marketer, coach and multi-tool professional in creative industries.
12pm ET / 9am PT
Zoom Webinar ID
82420588308