Tax Deadline Pushed Back? Kind of...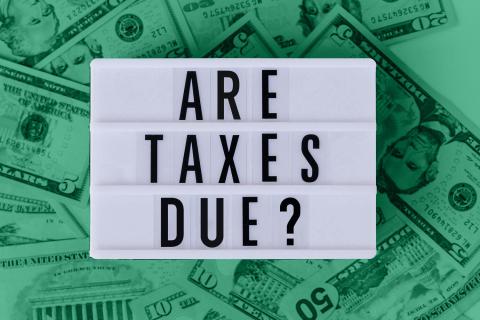 FEDERAL INCOME TAX FILING (AND FEDERAL INCOME TAX PAYMENTS) DUE DATE FOR INDIVIDUALS FOR THE 2020 TAX YEAR WILL BE AUTOMATICALLY EXTENDED FROM APRIL 15, 2021, TO MAY 17, 2021.
Note: This relief does not apply to
Estimated Tax Payments that are
due on April 15, 2021.
These payments are still due April 15.
IN GENERAL, ESTIMATED TAX PAYMENTS ARE MADE QUARTERLY TO THE IRS BY PEOPLE WHOSE INCOME ISN'T SUBJECT TO INCOME TAX WITHHOLDING, INCLUDING SELF-EMPLOYMENT INCOME.
State filing and payment deadlines vary and are not always the same as the federal filing deadline, learn more here.

The IRS's Volunteer Income Tax Assistance (VITA) & Tax Counseling for the Elderly (TCE) programs offer free basic tax return preparation to qualified individuals. Learn more on the IRS website here.

If you have questions about tax strategy or complicated deductions/write-offs, you may be able to hire through your bookkeeping system (eg Wave/HR Block, Quickbooks/Intuit). Your local bank or credit union might offer affordable tax prep to members
Stay on top of your bookkeeping and save a headache when taxes come due!