Top Takeaways from a Marketing Expert
By Pat Thompson, President, C/T Marketing
CONGRATULATIONS! YOU'VE STARTED A BUSINESS AND ARE READY TO TAKE ON THE WORLD. BUT HOW DO YOU FIND NEW CUSTOMERS OR CLIENTS... AND WHAT'S THE BEST WAY TO REACH THEM?
Successfully growing your business depends on some marketing basics you can use to strategically build a marketing plan, one that attracts your target buyer and gets them to buy.
IDENTIFY YOUR UNIQUE SELLING POINT.
In other words, why would someone choose your company over the competition? Is it price? Quality? Creativity? Knowledge? Once you know what your USP is, all of your advertising and marketing messaging need to be centered around it. When you market using this point, customers will respond if it's something they want or need and you'll come to be known for this asset. You should also be aware of what your competition's USP is and differentiate yourself.
2. DEFINE WHO YOUR CUSTOMER IS.
There may be several answers, but you want to market to the people who are most likely to choose your company for their needs. Your answer will allow you to market to the right target buyer instead of to a group that isn't really interested. 
3. KNOW WHAT KIND OF BUSINESS YOU HAVE.
If it's a service business, you help people in some way: hair salon, accounting, event planning, graphic design, etc. A manufacturing business sells products you make for the end user: beauty/health products, food, jewelry, art, etc. A merchandising business buys items from a manufacturer at a discount, marks them up and "resells" them: convenience store, beauty or clothing store, book store or website, etc.
ONCE YOU'RE SET WITH ANSWERS ABOVE – YOU'RE READY FOR MARKETING. NOW WHAT?
First, you'll need a logo or brand that you'll use on every single marketing element. And you'll need to develop a marketing budget to get the word out about your business. Here are some possibilities that don't have to cost a lot of money:
1. WEBSITE
Your website is the single most important element in your brand. Your website is tracked by search engines and will deliver customers looking for goods/services like yours. Your site is your visual identity and face, so make sure it's clean, easy to navigate, and your USP is clearly stated. You can build it yourself with Wix or Squarespace or hire a firm to do it professionally.
2. SOCIAL MARKETING
Instagram, FB and others can introduce your biz to your friends and family in a low-key way to spread the word. To introduce it to the outside world, you can budget to place ads on social channels that will be delivered to your target buyers. A small spend can get big results.
3. E-BLAST OR DIRECT MAIL
Design a direct mail or email newsletter to get buyers' attention. You can include a coupon to pull them in, an incentive if they refer you, a special offer, etc. You can buy a list of potential target buyer emails or addresses fairly cheaply.
4. SIGNAGE
Signage is a powerful medium and an excellent selling tool that keeps on working over time. If you have a store, office or work vehicle, have a clear, simple sign made that tells who you are, what you sell/do and be sure to include your website or phone contact.
There are many other traditional and newfound marketing elements you can use to attract clients –but these are the ones to consider first that will help you exponentially. And one final win-win every business owner can do for free every single day: Communicate the passion and excitement you have for your business when meeting someone for the first time. And be sure to thank your customers for their recent purchase. You've got this!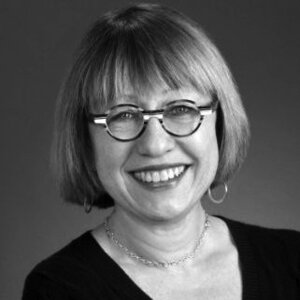 Pat Thompson is the former President of C/T Marketing, a boutique New York ad agency that specialized in real estate, luxury brands, banking, publishing and more. Their services included brand development, website design/production, print materials, advertising across print and digital mediums, media placement, signage and social media. She lives in the Hudson Valley with her husband, dogs and organic gardens.